Olympus Pen E-P2 accessories spotted; launch on November 13th?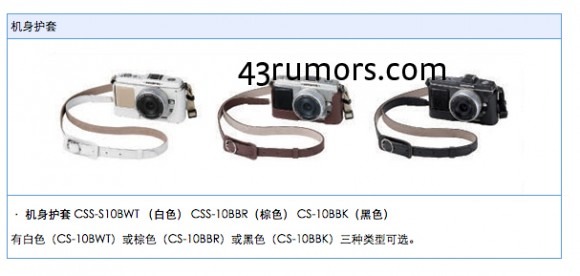 Olympus' own little Pen E-P2 tip may have been nothing more than a menu mention, but thanks to 43rumors we now have a better idea not only what the Micro Four Thirds camera might look like, but what its rumored rangefinder might look like.  As for a timescale for the Pen E-P2's launch, Olympus have apparently sent out invitations for a press event on Friday November 13th at the Photo Fair in Stockholm.
The Olympus viewfinder VF-2 has a 100-percent field of vision, 1.15x magnification, and fits onto the E-P2's hotshoe.  There's also an external microphone adapter, EMA-1, which records stereo PCM sound.  Unfortunately it seems only one can be used at a time.