Olympus digicam teaser: new Micro 4/3 on the way?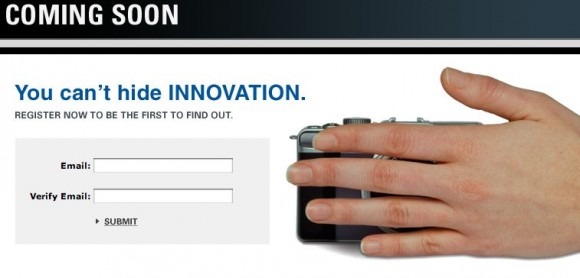 "You can't hide innovation" says Olympus, and then promptly proves themselves wrong by obscuring their latest digital camera behind an unfortunately-placed hand. The company's newest teaser has already got tongues wagging, with the rumor forerunner being a fresh micro 4/3rds camera.
If that's the case, it'll come hot on the heels of their own PEN E-P2, which only began shipping in December 2009.  Still, that was a reasonably incremental update over the original PEN E-P1, so perhaps Olympus have a third model that differs in a more dramatic way.
[via CrunchGear]