OCZ announces a trio of ExpressCard flash-based storages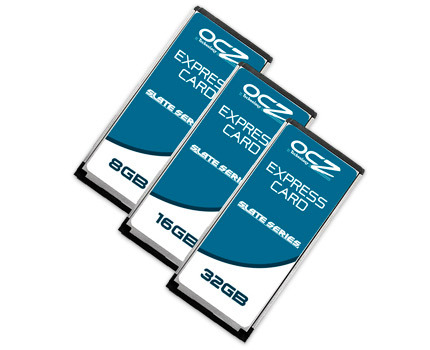 OCZ rolls out a trio of ExpressCard Storage solution in the capacities of 8GB, 16Gb and 32GB configuration. The Slate series flash drives are compatible with Expresscard 34 standard, fit snugly inside your laptop and also works with the ubiquitous USB thanks to a secondary connection via an integrated mini-USB port.
32GB flash based storage is ok but slightly small in comparing to nowadays' USB thumb drives. Additionally, the specification of maximum read and write sequential speed at 18MB/s and 12.5MB/s respectively are not that impressive either. If you hate the idea of an external drive, USB thumb drive or burning data into optical disks; the Slate series ExpressCard drive is always an option. Price and availability have not yet been announced.