Oculus Rift DK2 hands-on and first-impressions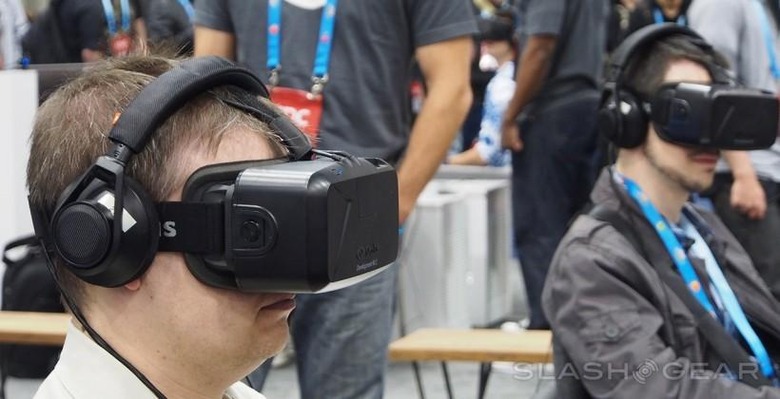 It's suggested by Oculus VR that their second Oculus Rift developer unit is made to be much closer to a final deliverable consumer product than the first. In creating a better sense of "presence" as well as an improved overall comfort for the user, they've aimed at a device that'll be ready to use by anyone, not just a developer. Today we're having an up-close look and feel with the machine at GDC 2014.
When you step into the virtual reality world created by Oculus Rift, you're in a place that you know is not real – but at the same time, you're tricked into thinking that it is. When we stepped into the original headset with the newest software earlier this year, it wasn't quite what we expected. Instead of feeling like we were in a place of comfort, instead it was more of a place that we'd have to take part in for extended periods of time before we'd stop feeling queasy.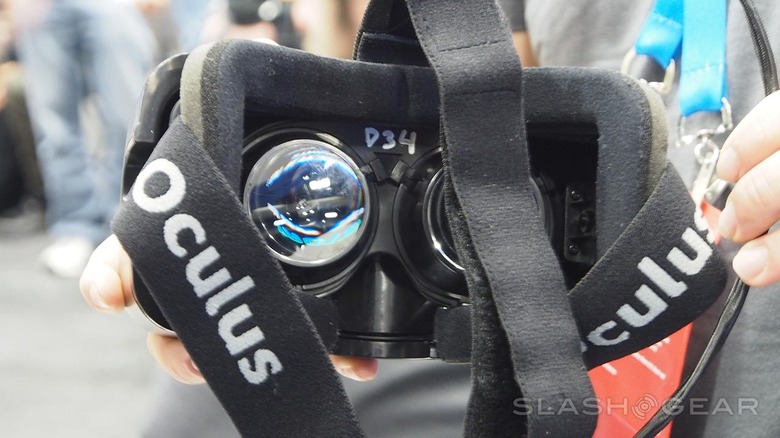 In DK2, the second developer kit model of Oculus Rift, it's a different situation. Here we've got lower latency, higher frame rate, higher resolution (1080 vs 720), and low persistence. Working with a Near Infrared CMOS Sensor at 60Hz for Positional Tracking as well as a built-in gyroscope, accelerometer, and magnetometer inside the headset updating at 1000Hz, we've got a much more realistic setup.
The LEDs needed to work with the infra-red sensor camera setup are hidden from view under a black (slightly opaque) front cover and are all located at the front or near the sides of the device. None are around back, meaning you're always going to be facing forward (as you normally would be in any game you're playing today).

Of course a successful experience is really dependent on the software employed on the hardware. One example was VR Knights, a game developed by Epic Games to bring on a room in which two knights fight one another while you explore.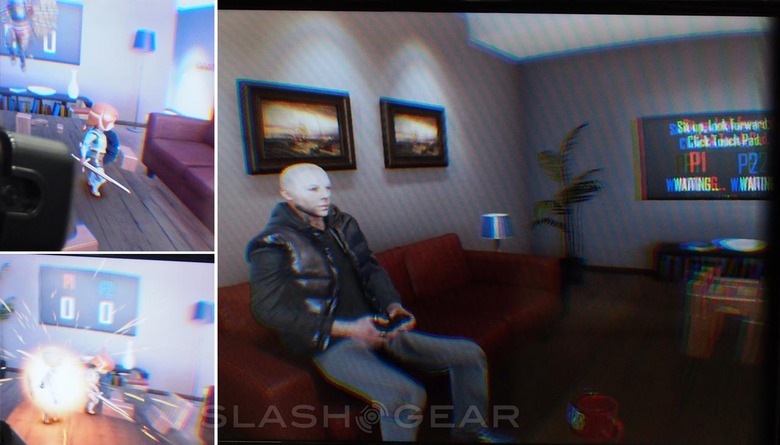 These little knights run around a room – fully furnished – while you sit on a couch and control. Another player sits at another couch, controlling one of the knights while you control yours, fighting one another. You can see your (virtual) self and your friend's (virtual) self while you control your player on a tabletop.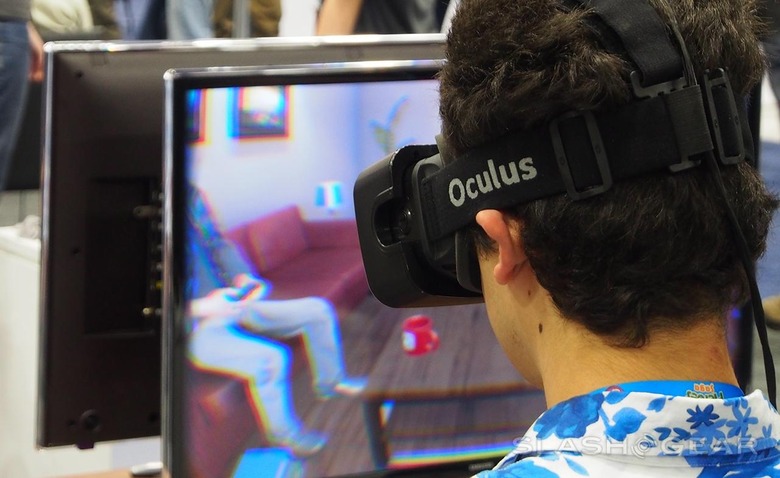 The entire experience is great. Gone are the blurry bits and here is an experience we can truly get onboard with. From a user that wouldn't be able to handle the first Oculus Rift device for more than a few minutes at a time, it's now an experience we want, as soon as possible.
As it stands, Oculus Rift DK2 will be shipping in July for $350 USD. Is this close enough to the final product to bring about the masses? We'll see soon enough.