Octopus AV Cable Frees The Media From Your iPod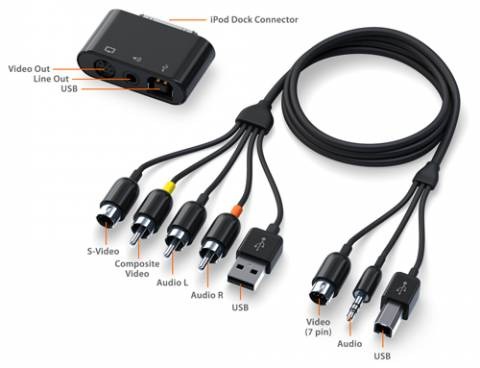 In general, iPod docks are chunky block things that you sit on a shelf, and cables are wispy long narrow things that you carry in your bag.  Well, SendStation obviously didn't get the memo telling everyone about that, as they've released the PocketDock AV – a vast tangle of wires that drags S-Video, composite video, stereo audio and USB kicking and screaming from your iPod making it ideal for whoring around your music and video no matter which friends' house you're staying at.
Its actually not that much of a mess, to be fair, and SendStation has obviously put some thought into how to get the best possible signal (albeit an analogue one) from your PMP to your TV.  There are some clever details, too, like the dock extender which means you can keep your iPod in its case and still hook the cables up, and velcro straps to tame it all for transport.
Available very soon for $36.95
SendStation [via GenerationMP3]