NVIDIA Tegra Note official: Android tablet on GeForce rails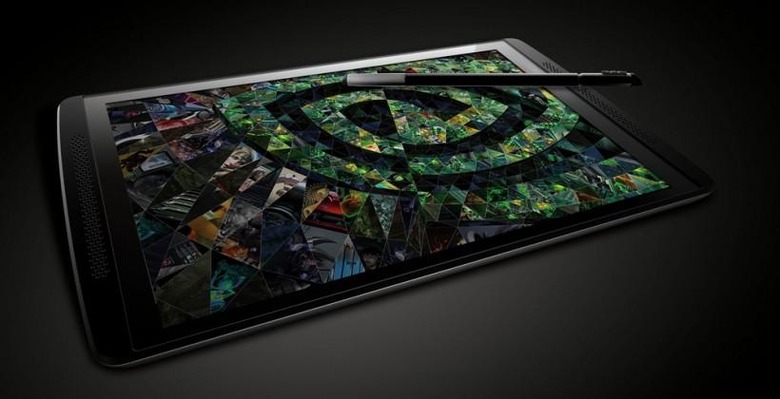 The first thing you're going to need to understand about the tablet called NVIDIA Tegra Note is that it's not going to be released like SHIELD – it's headed to market like an NVIDIA graphics card would. This tablet will be brought to market by hardware hard-hitters like EVGA and PYN Technologies, taking Project KAI to a proverbial new level with what NVIDIA describes as a "complete platform" rather than "just the hardware" as the original Nexus 7 was (essentially). And we've seen this device before, in an early teaser at Computex – we spotted you, you sneaky beast!
This machine works with a 7-inch display up front – it's made to be the next step in the Kai line of tablets both at first glance and once you're grabbing your pocketbook. It too will cost right around $199 USD, as the original Kai tablet was teased with. Under the hood you've also got the NVIDIA Tegra 4 quad-core processor, more than just one-upping the original Google Nexus 7 with the same SoC as is found in NVIDIA SHIELD.
NVIDIA Tegra 4 works with a quad-core Cortex-A15 CPU and a fifth battery-saver (or "ninja") core for low-power tasks. Tegra 4 also works with a 72-core GeForce GPU for graphics processing capabilities that – at the moment – are unsurpassed in mobile devices.

And that NVIDIA Tegra Tab (the device now called NVIDIA Tegra Note) we saw at Computex? They were teasing its pressure-sensitive stylus abilities off with what was and continues to be called NVIDIA DirectStylus. One accessory that's been shown off for the Tegra Note is a DirectStylus Pro Pack with interchangeable tips for varied writing styles.
No matter what manufacturer makes NVIDIA Tegra Note, NVIDIA itself will be providing OTA software updates. If updates from NVIDIA here are anywhere near as up-to-the-second and frequent as they are with NVIDIA SHIELD, you'll never be able to go back to another tablet again without wondering why you don't have new boosts in store for you before you change the laundry each week. NVIDIA is more than just all about updates, they're bordering on obsessive.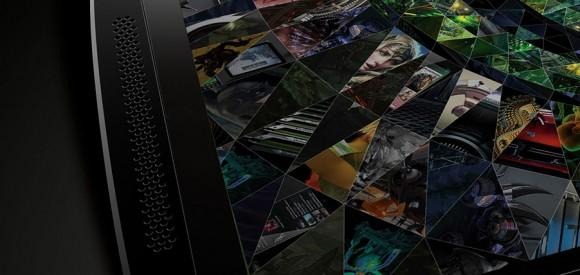 NVIDIA Tegra Note works with front-facing stereo speakers that, when we spotted them at Computex, reminded us of the HTC One. NVIDIA is bringing on what they're calling NVIDIA PureAudio technology with this unit, on the other hand, so we'll have to do some real up-close comparisons with the smartphone once the tablet is out in the wild. Same goes for the beastly speakers on SHIELD, of course – both of NVIDIA's solutions here work with BASS-reflex ports as well for more boom, as it were.
Tegra Note is said to work with 10-plus hours of HD video playback, suggesting they've done some miraculous work with its juice preservation. NVIDIA also assures the world that this Android slate will be kicking it with a vast cross-section of high-powered games with the NVIDIA TegraZone.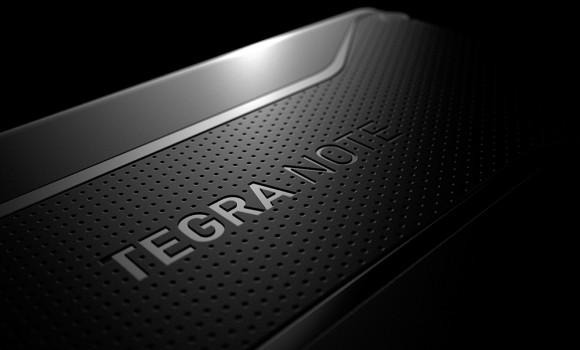 This tablet also rings in as the first-to-market product to work with Tegra 4-embedded Chimera computational photography architecture. Have a peek below at a demonstration we had with this technology at GTC 2013.
This machine – in each of what very well may be several iterations – will be released "in the next month" – so says NVIDIA. This machine will be brought to market worldwide "with features that speak to local consumers", as NVIDIA says, this including EVGA and PYN Technologies in the USA, as mentioned above. EVGA will also be hitting Europe alongside Oysters and ZOTAC while XOLO will be going solo in India. Finally there's Shenzhen Homecare Technology, Colorful, and ZOTAC again taking on the Asia-Pacific region.
NVIDIA states that the suggested retail price for this machine will be $199 USD. At the moment this price is not connected to any specific internal storage size, cellular connectivity specifications, or anything other than what you've read above in this article. Sound like a winner to you so far?