Numark TTi USB turntable records direct to iPod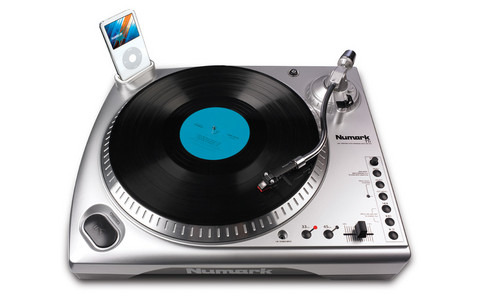 Numark have released their latest turntable, the TTi, which can not only play your vinyl but record it directly to either a docked iPod or any USB-connected PC or Mac.  The docking station is compatible with the 5th-gen iPod video, iPod Classic and 2nd-gen nano, which seems a bit short-sighted, but even if your iPod is a different version you can still create digital copies of your records via the included EZ Vinyl Converter and Audacity software.  No drivers are needed, which I presume means it shows up as a generic external soundcard.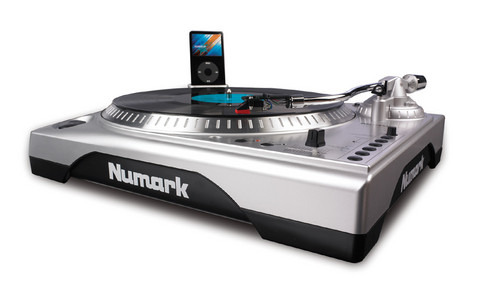 The turntable itself is belt-drive with 33 and 45 RPM speeds, however 78 RPM records can be played and then the speed converted using the software.  There are also line-level RCA outputs and a built-in phono preamp for hooking the deck up to an amplifier.  A hardware ±10-percent pitch control lets you tweak recordings squirted directly into your iPod.
It's a neat idea, but the lack of broad iPod compatibility means this will only really appeal to a specific group of Apple users.  Back when Numark first announced the TTi their choices might've seemed a good idea, but a more generic dock would make it more future-proof.  Most people, if they really want to convert their vinyl to MP3, would be better suited with one of the cheaper USB-only turntables that lacks an iPod dock. 
The TTi is available in the UK now, priced at £149 ($294).