nubia RedMagic Watch now available in global markets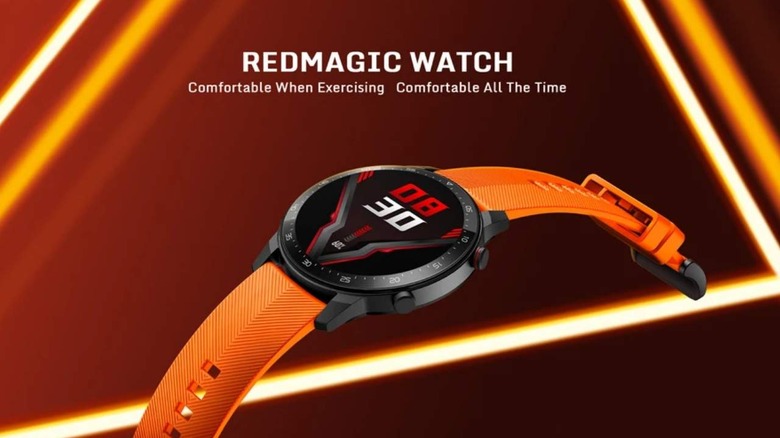 It seems that nubia's mobile gaming brand is slowly growing outside of its comfort zone. While its rivals are still busy improving their smartphones, RedMagic is breaking out into the accessories and wearables. Following the odd-looking Cyberpods earbuds last year, the sub-brand launched its first smartwatch last month in China. Now that RedMagic Watch is available for purchase in international markets in the hopes of hooking RedMagic fans into the mobile gaming brand's growing ecosystem.
Truth be told, the RedMagic Cyberpods might actually be more interesting than this RedMagic Watch, even if the latter is more practical. Although it adopted the stem-like design popularized by the Apple AirPods, the Cyberpods still added its unique flair that really gave it a gamer vibe. Even the case matches the design language of the RedMagic gaming phones.
In contrast, the only thing that will identify the RedMagic Watch as part of that mobile gaming kingdom is the default watch face. In terms of design, it looks like any other smartwatch with a circular body and silicone straps. There were leather straps announced in the Chinese launch but those don't seem to be available in the global version.
The RedMagic Watch does boast of a 15-day battery life and a whole suite of health-tracking features. That even includes blood oxygen detection which has become of interest to many people these days due to the COVID-19 coronavirus. The smartwatch, which features a 1.39-inch 454x454 circular AMOLED display, is advertised to pair easily with a smartphone, provided that the smartphone is a RedMagic phone.
Fortunately, the RedMagic Watch doesn't ask for much in return, only $99. The smartwatch is available in Black and White color options but those differ depending on the market.