Now Fruit Ninja is getting a movie adaptation too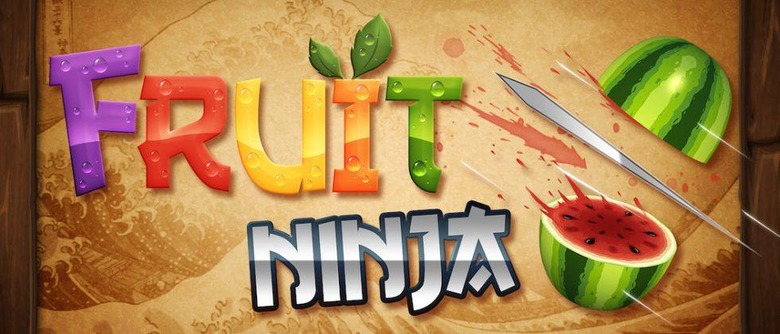 As the latest sign that Hollywood has truly, completely run out of even half-decent ideas, here comes the news that the hit mobile game Fruit Ninja is getting a movie adaptation. That's right, that one game where you swipe your finger across your phone's display to cut up watermelon, pineapple, and other fruit is coming to the big screen. This comes after recent reports about classic, non-story based games Missile Command, Centipede, and even Tetris getting picked up for films, as well as, of course, the just released Angry Birds movie.
Even worse? The two most-dreaded words have been used to describe the project: Live. Action. According to The Hollywood Reporter, the Fruit Ninja movie will be a "live-action family comedy." Doesn't that sound great?
In terms of the money-making angle, Fruit Ninja is an obvious choice for Hollywood, as the mobile game has seen over 1 billion downloads, and is recognized as iOS's second-highest-selling game of all time, coming right after Candy Crush Saga. This means the movie industry sees Fruit Ninja as a valuable brand, and one where an associated movie will draw in existing fans.
The only details about the movie adaptation at this point are that it will be produced by Tripp Vinson and its script will be written by J.P. Lavin and Chad Damiani. If you're wondering what kind of other work the latter two have produced, they've recently been tasked with adapting How to Survive a Garden Gnome Attack, a book by Chuck Sambuchino.
SOURCE Hollywood Reporter