Noon Solar Gives A Sneak Peak Of Their Spring Collection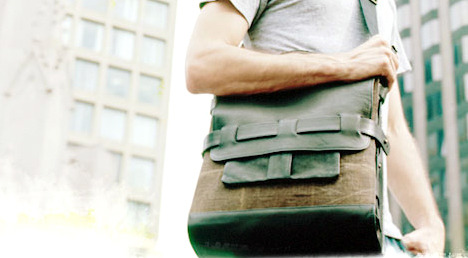 Back in November I wrote up an article on Noon Solar's stylish bags and now they have come out with a few more goodies to add to your wishlist. The bags as always feature the solar panels to charge all those gadgets that are concealed within it.
Noon Solar has updated the Logan Satchel and released it in olive-and-brown leather (it's already out in a chocolate brown), it is shown above. In addition to the alteration with the Logan Satchel they also released the Oakley (a maroon tote) as well as a unisex messenger bag in both mustard and chocolate.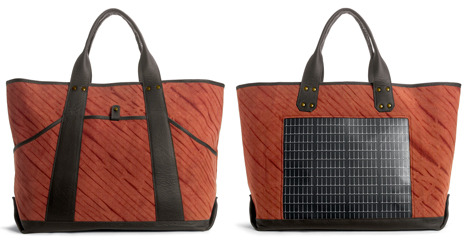 It is fitted with flexible solar panels (just like the ones already released) and made with cloth and vegetable-tanned German leather. Noon Solar's bags are dyed using the ancient Japanese art of Shibori, similar to the process to tye-dye something. The battery itself, a Li-on battery holds enough power to charge both your cellphone and MP3 player. A nice little quirk is that each of the women's bags come with a locket filled with compost. Yes, you get your very own locket of dirt, just what you always wanted. It is actually kind of cool since it is meant to remind you that the materials in the bag came from and can return to the earth. The line will be released in April.

[via treehugger]