Nokia Netflix bundle in Lumia 1020 promo [Update: confirmed plus 925 & 625]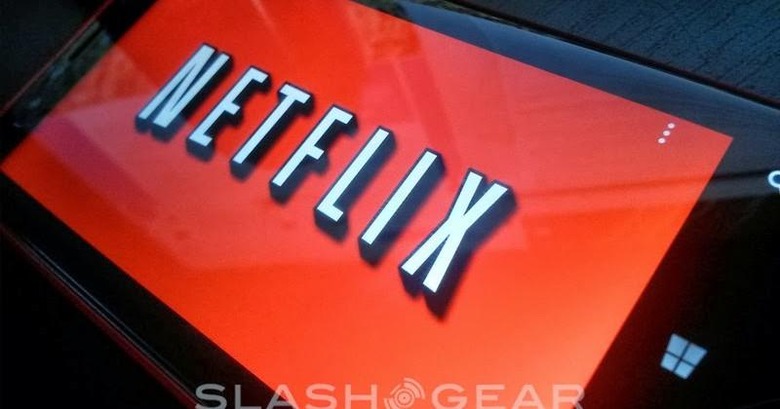 Nokia will bundle Netflix streaming video access with new purchases of the Lumia 1020 on select carriers, it's reported, with the media subscription aiming to sweeten the deal in the competitive UK market over the holiday period. Purchases of the 41-megapixel Windows Phone on carrier Vodafone UK will get a year's use of Netflix bundled, the Financial Times [registration required] reports, while at least one retailer, Phones4U, is offering six months of Netflix on a range of Lumia handsets.
The campaign will also be joined by a new marketing push for Windows Phone and Nokia in particular, with Microsoft said to be footing the bill at least in part. That comes as little surprise, given Microsoft is acquiring Nokia's smartphone business.
For the Netflix sweetener, Nokia is said to be be bankrolling most of the cost of the deal, rather than Vodafone or Netflix themselves. The company is also expected to run similar promotions in other countries, including Finland.
Although Windows Phone remains in third place for smartphone market share, the focus on Europe hasn't been a fruitless one. In fact, according to figures released late last month, the OS' share recently hit double-digits in two European markets and averages 9.2-percent in Europe as a whole. In the UK, the platform has 12-percent of the market, in fact.
Android remains the most popular platform in Europe, though the Christmas period could see a shake-up there too. Competition for sales – particularly on prepay devices, which are commonly given as gifts to younger users – is fierce; sales of cheap BlackBerry 7 handsets in the UK with bundled data deals helped keep the Canadian company afloat, for instance.
For Netflix, it's an opportunity to push its service in the European market. Although well-established in North America, it trailed Amazon-owned LOVEFiLM in Europe, and is aiming to gain marketshare. The streaming firm is also tipped to be in talks with cable TV providers to integrate its on-demand apps into their set-top boxes.
Nokia will reveal the next products in its Lumia line-up at an event later this month in Dubai, where three Windows Phone devices – along with the company's first Windows tablet – are expected. It's unclear if any of these new smartphones will also get Netflix bundles.
Update: Vodafone has confirmed the deal, and it applies to more than just the Lumia 1020. Those buying the Lumia 625 or Lumia 925 will get six months of Netflix, while those buying the Lumia 1020 will get 12 months subscription.