Nokia N950 MeeGo phone named: "very elegant hardware" says CTO [Video]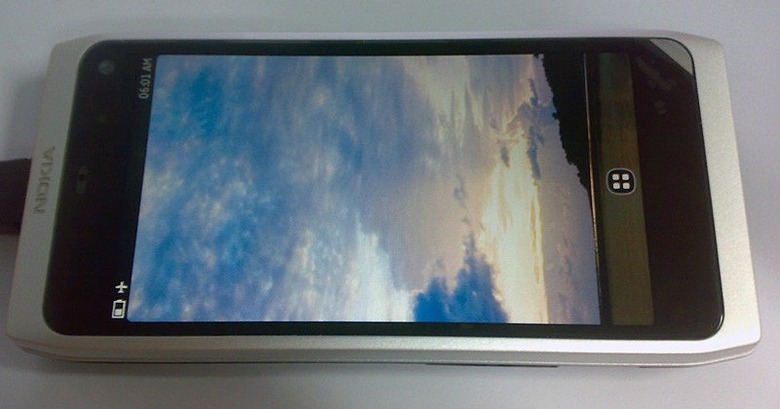 Nokia CTO Rich Green has seemingly named the company's first MeeGo device, the Nokia N950, set to launch later in 2011. Speaking at Nokia's Developer Day keynote last week, My Nokia Blog caught Green on camera suggesting that coders "should look at this as the successor to the N900, the N950." The name differs from Nokia's current nomenclature scheme, but follows directly from the Maemo-based N900 launched back in 2009.Video after the cut
No images of the device were shown, and Green did not go into detail describing the design or functionality of the device. "There's a lot of work that's gone into the technology," he suggested, "there's a lot of really interesting user interface and platform design work, some very elegant hardware."
That hardware could well be a touch-only candybar design, with Nokia reportedly axing the N9-00 QWERTY slider seen in previous leaks and previews after concerns over the physical durability of the hinge mechanism. Last month, the MeeGo team took its UI development covert as it finalized the latest update ahead of being considered "feature complete."
Green suggested that the N950 should be considered a "development platform" – rather than, we're assuming, a mainstream, user-ready smartphone – for code work on MeeGo, which Nokia has reclassified as a test bed for "future disruption" in mobile ecosystems.