Nokia Lumia 928 demos audio skills (and there's that Xenon flash)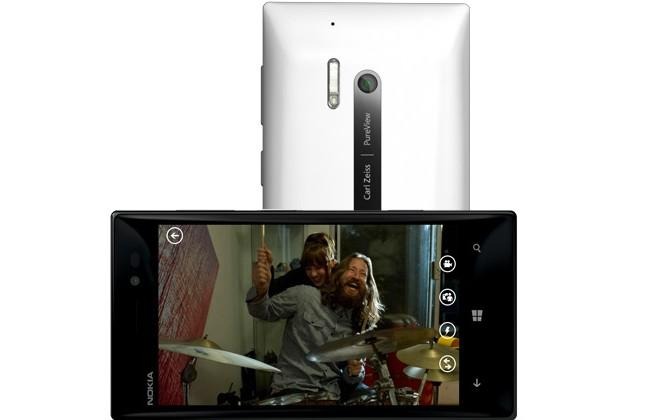 Nokia keeps dripping out details about the Lumia 928, the new Windows Phone expected to officially launch next week, and latest is a confirmation on the rumored Xenon flash and a demo of the smartphone's audio prowess. The new image, shared by Nokia itself, shows the rear of the Lumia 928 for the first official time, complete with PureView branding and what looks like a combined Xenon and LED flash assembly.
If that's the case, it could be Nokia is using the LED for a focus light, or potentially including it so that the Lumia 928 can use it as a video lamp when recording footage. The Xenon flash is a hotly-anticipated inclusion, a rare addition to a smartphone though one expected to pair well with the 8.7-megapixel camera and Carl Zeiss optics that Nokia has already confirmed.
Meanwhile, Nokia is also pitting the Lumia 928 against the Galaxy S III in terms of audio performance, testing out the two smartphones for their ability to record natural-sounding soundtracks. The test subject in this case is a subway band, with the new Windows Phone showing a far broader frequency range than its Android rival.
That's something Nokia has emphasized before, on the 808 PureView, though the Lumia 928 is a whole lot more pocket-friendly than its Symbian predecessor. As per the low-light recording test earlier this week, though, we can't help but wish that Nokia had pitted its new phone against the HTC One, which itself uses clever microphone technology to improve its audio pick-up.
If all goes to plan, we should expect to see the Lumia 928 officially detailed at a London event Nokia is holding next week, though it appears the Finns are keen to spill some of the headline features in the run-up to that.