Nokia invests in Pelican array camera tech for PureView push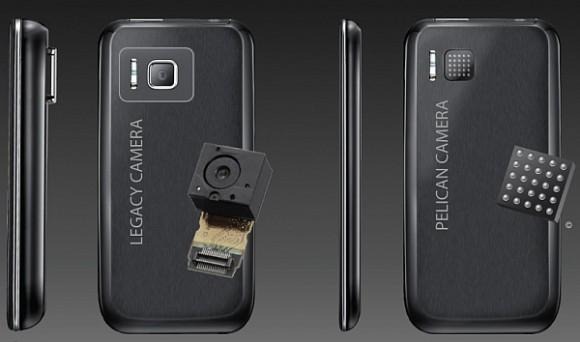 Nokia is set to further expand its camera expertise portfolio with a strategic investment in Pelican Imaging, a photography software specialist cooking up Lytro-style refocusable photos using array lenses. Pelican's system, which first broke cover back in 2011, uses an array of 25 densely-packed individual lenses, the data from which is combined – using Pelican's proprietary software – into a single, higher resolution still which can be post-tweaked for focus and even have 3D effects introduced.
Array cameras demand complex processing in order to actually achieve all that, however, which has meant news from Pelican has been quiet since the initial reveal. However, Nokia Growth Partners' Bo Ilsoe told Bloomberg, such camera modules "are on the cusp of being commercialized and Pelican does software for that," describing the firm as "one of the companies that has mastered this technology."
In fact, Ilsoe confirmed, Nokia Growth Partners – the Finnish phone company's venture-capital division – has had its metaphorical eye on Pelican Imaging since shortly after the company was founded, back in 2008. It's unclear exactly how much has been invested in Pelican in this round.
Nonetheless, the move to broaden camera expertise dovetails well with Nokia's push to highlight its Lumia Windows Phones' photography abilities, particularly under the PureView brand. Last year, the company acquired camera processing tech from Scalado which allows components from multiple frames to be combined into a single photo.
Meanwhile, Nokia Growth Partners also holds investments in micro-optics specialist Heptagon, and sensor firm InVisage Technologies. The latter made headlines several years ago with its quantum-dot sensors that promise a roughly 4x increase in sharpness thanks to massively increased sensitivity to light compared to traditional CMOS.
Increasing light capture has been a central theme in Nokia's photography push, beginning with the 808 PureView with its massive 41-megapixel sensor. That combined data from clusters of pixels to iron out visual glitches and boost accuracy in the final still, without producing massively unwieldy files. However, actually accommodating the sizable sensor in a more mainstream phone chassis is troublesome, and so Nokia has used other approaches – such as optical image stabilization using a suspended-lens system in the Lumia 920 – to try to broaden PureView's impact.
The benefit of Pelican's array technology, however, is that it offers increased 808 PureView-style light capture but without the comparative bulk. By combining data from multiple lenses, the company says users will be able to change focus after they take a photo, as well as capturing linear measurements, and scale and segment images.
[via My Nokia Blog]