Nokia EOS 41MP Windows Phone hardware leaks [UPDATE: Lens up close]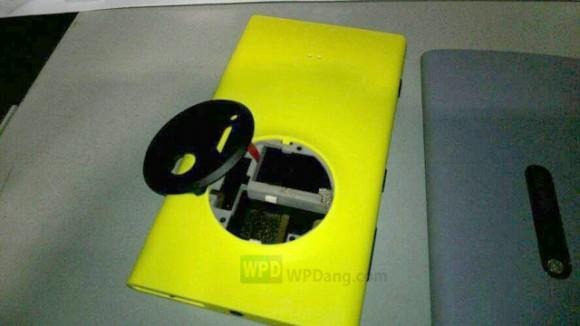 While earlier this week it was reported that AT&T was all but a lock as the first US carrier of the upcoming Nokia EOS device, the device itself hadn't yet been seen in physical form. Today several images have appeared showing how this machine will be a combination of forms. While the front and sides of this Nokia smartphone appear very much to be right along the lines of the Nokia Lumia 920, the back and its hump show its powers inherent: here lies the power of the original Nokia 808 Pureview.
UPDATE: A new image has appeared with what's suggested to be the actual in-tact lens on this device as posted by Vizileaks. The XX in writing is likely due to this lens being pre-production testing, in this case done so that if a photo of the lens leaks (like it'd doing right now), the public wont know the true capabilities of the camera before it's made official.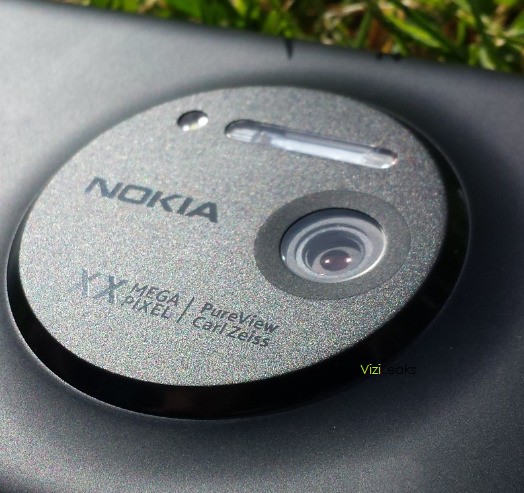 What you're seeing is a the so-called Nokia EOS lying next to a standard Lumia 920 or 800- both of them having essentially the same body build. You'll notice what appears to be the same glass up front, Windows Phone home button, and polycarbonate body we've witnessed appearing on Lumia devices for over a year, this time in yellow.

This color and the fact that this device has a rather sizable camera bump on its back link up well with the tipped specifications appearing earlier this week. This device is shown here to work with a detachable wireless charging case (not pictured) due to its twin back-facing ports below the lens. These holes may also simply be very closely situated microphone ports, though that's a bit less likely.
According to this leak, the Nokia EOS will be appearing at AT&T first with a launch date of July 9th. That's not a very long way off, so it'd be much more likely that such a date would be where the device were announced, not fully launched in stores.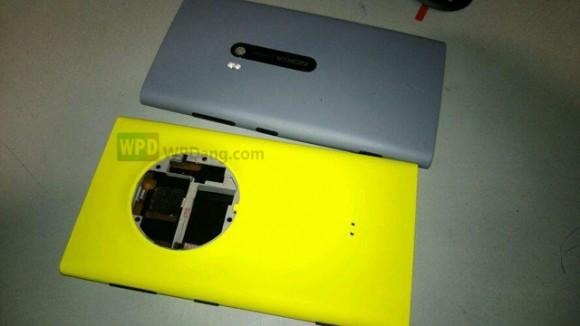 The back of this device is suggested to be working with a setup not unlike that of the Nokia 808 Pureview. Here you'll find a 41-megapixel sensor along with Xenon flash + LED, OIS, and as MyNokiaBlog notes, a possible variable aperture. Such a setup would out-do most pocketable point-and-shoot cameras and, attached to Windows Phone 8 up front, would certainly provide a unique solution for Microsoft and Nokia.
SOURCE: WP Dang, MyNokiaBlog