Nokia axes 4,000 jobs, begins smartphone customization strategy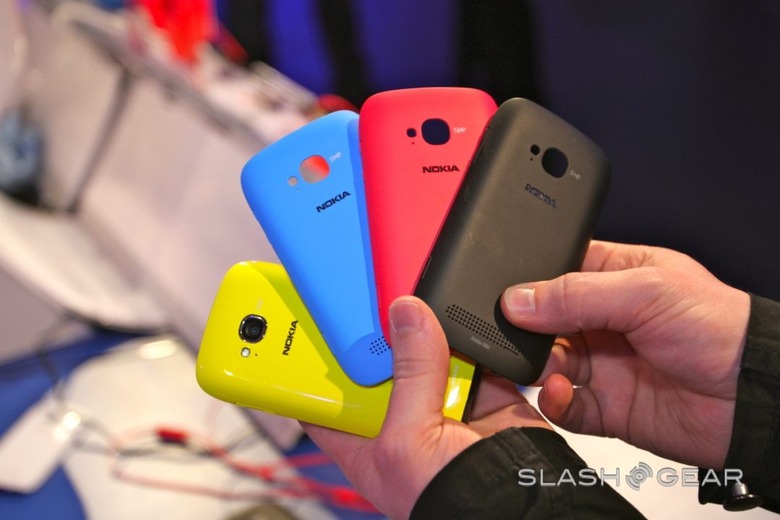 Nokia has announced a further round of job losses, shifting more cellphone production to Asia and turning existing factories elsewhere to "smartphone product customization" to satisfy niche demand. Around 4,000 employees are expected to lose their jobs at Nokia's Komarom, Hungary, Reynosa, Mexico and Salo, Finland facilities by the end of 2012, with the three factories moving to create boutique customized devices for the American and European markets.
As for regular production, device assembly will be moved to Nokia's facilities in Asia. As the company points out "the majority of component suppliers" are based there, and a review of smartphone manufacturing efficiency the Finnish company completed last year suggested Nokia needed to streamline its production if it wanted to stay competitive with rivals.
Nokia announced its first batch of factory shut-downs back in September 2011, axing around 3,500 jobs from a Romanian facility. At the same time, the company also announced plans to shutter its Location & Commerce sites in Bonn, Germany and Malvern, US. CEO Stephen Elop described the move as "painful, yet necessary, steps to align our workforce and operations with our path forward", later reiterating that more work would have to be done if the company wants to turn around its near-€1bn losses.
"With the planned changes, our factories at Komarom, Reynosa and Salo will continue to play an important role serving our smartphone customers" Niklas Savander, Nokia executive vice president of markets said. "They give us a unique ability to both provide customization and be more responsive to customer needs."
However, it's unclear exactly what sort of customization Nokia has in mind. The company recently revealed a Batman: The Dark Knight Rises limited edition of the Lumia 800, with custom-etched graphics, and of course has a history of interchangeable covers with the Xpress-On casings of the 90s.
Update: Looks like our Xpress-On dreams will go undelivered, at least for the moment. Nokia tells us that the three locations facing job losses will focus on "the software-heavy aspects of the production chain" such as customizing software and making sure different carrier builds work properly. They'll also be making sure that bespoke accessories, including headphones and car kits, operate correctly.
Nokia says the spread of locations – Hungary, Mexico and Finland – will work to their advantage on this, because it will mean the company can deliver custom variants to customers quickly. That could be anything from a small batch of Lumias specially created for VIPs, presumably similar to the Batman-themed models with their specially loaded wallpaper and other elements, through to larger orders of promotional devices.