Nokia 5310 XpressMusic first Comes With Music device: October 16th launch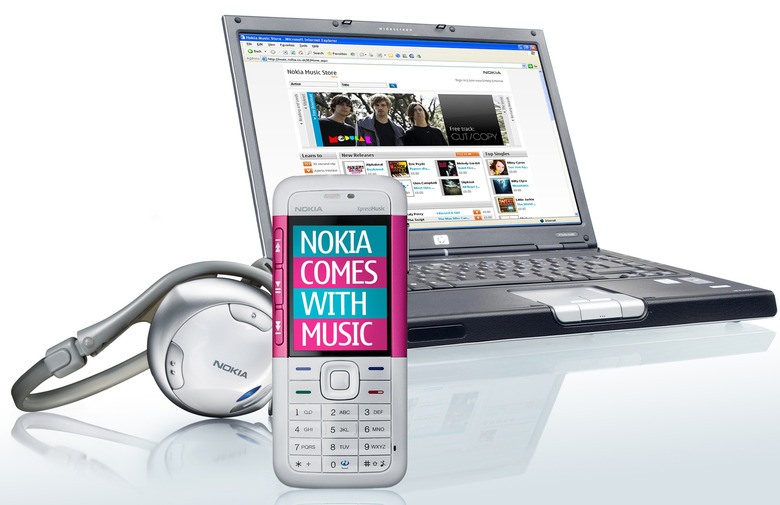 Nokia have confirmed that, while the 5800 XpressMusic will be getting a Comes With Music version sometime in 2009, the first handset to support the unlimited music download service will be the Nokia 5310 XpressMusic, apparently the best selling music handset in the world.  Comes With Music will be bundled with certain XpressMusic devices, offering one year of unlimited access to the entire Nokia Music Store catalogue.  After that one year, the tracks do not expire or delete; users can continue to listen to them (though not transfer them to non-Comes With Music devices).
There are currently around two million tracks available through the Nokia Music Store, with EMI being the latest major label to sign up to the system.  The remaining tracks are from Universal, Sony BMG and Warner, as well as numerous independent labels.
The Nokia 5310 XpressMusic Comes With Music edition is expected to cost £129.95 ($228) when it hits the UK on October 16th 2008; it's available to pre-order at the Carphone Warehouse.  Other Comes With Music handsets will include versions of the Nokia N95 8GB and today's 5800.