Nokia 10-inch Windows RT tablet due February 2013 tip sources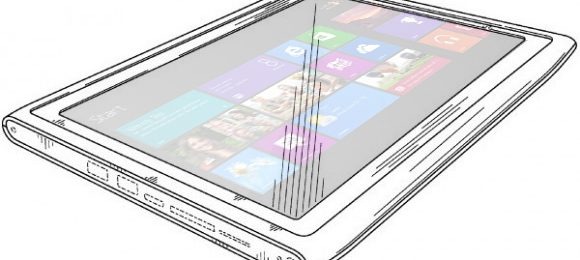 The persistent rumor of a Nokia Windows tablet has reignited, with claims that a 10-inch model running Windows RT is in the pipeline for a February 2013 reveal. According to the insiders, Nokia has been in talks with Qualcomm around using the Snapdragon S4 processor for the slate, with a previous 2012 launch schedule put on ice, DigiTimes reports, after Microsoft itself waded into the Windows tablet market.
The supply chain tittle-tattle suggests that Nokia had initially intended to release a Windows tablet in Q1 this past year, agreeing a test-run of 200,000 units with ODM Compal. However, Microsoft's decision to lead the Windows tablet charge with Surface, dissuaded the Finns, with the untested nature of the new OS apparently also scaring them off.
While the exact number of ordered units is yet to be settled upon, this latest chatter says, Nokia is supposedly back in talks with Microsoft, Qualcomm, and Compal about the hardware. The likely reveal is at Mobile World Congress in late February 2013, it's suggested; Nokia arguably stole the show in 2012, with the surprise announcement of the 808 PureView phone.
Now, DigiTimes has a patchy reputation for rumors, which usually leaves us wary, but the evidence for a Nokia tablet is stacking up. The company's design chief has previously confirmed that he has been working on tablet concepts, and the Qualcomm connection has also been rumored before.
Publicly, Nokia would only say that "we continue to eye the tablet space with interest, but we have not announced any specific plans," though CEO Stephen Elop has insisted that the company will only wade into the slate segment when it can identify a way to make something "uniquely Nokia." Time may not be on the company's side, however; Nokia identified the absence of a tablet in its range and the threat that presented to its joined-up ecosystem as a whole in an SEC filing earlier this year.
Exactly how Nokia could put a distinctive spin on Windows tablets – beyond using its Lumia design style – is unclear, especially given Microsoft is already working hard on building integration between Windows 8, Windows Phone 8, and other elements of its software and services. Still, if Nokia can leverage its experience with carrier subsidies, a 3G/4G-enabled Nokia Windows RT model could well help the firm stand out in showrooms.
[via MobileGeeks]