Nissan March Nismo concept creates angry compact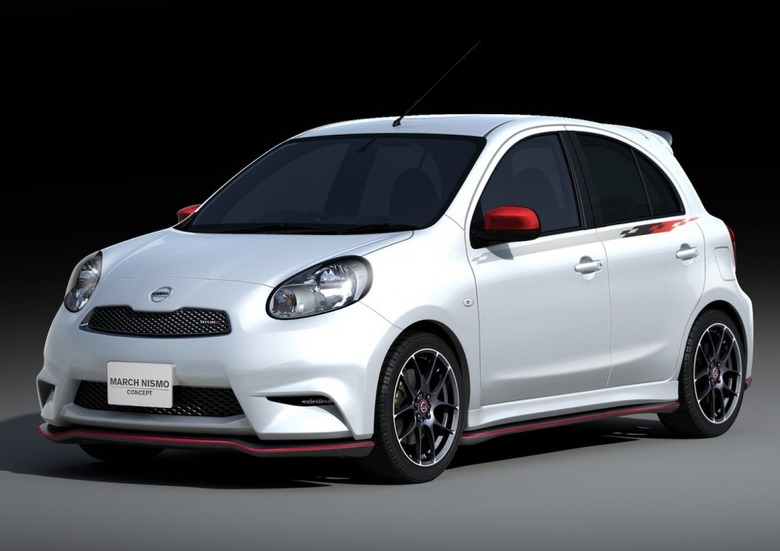 Nissan has revealed its latest concept, the March Nismo, the company's third sports-focused premium compact. Making liberal use of the Nismo tuning parts bin, the new concept is based on Nissan's altogether more sedate March compact, giving it the necessary oomph to wow at the Tokyo Auto Salon 2012.
So, the humble March sees its body clad in Nismo aeroparts that – rather than just looking aggressive – actually improve efficiency, along with a modified front grille being grafted on and an aerodynamically-tweaking rear lip spoiler. Even the door mirrors have been fettled to improve airflow.
The March Nismo concept sits on chunky, lightweight wheels and has high-performance suspension, with the driver ensconced in custom seats with a new steering wheel design. Unfortunately Nissan hasn't released interior shots, so we'll just have to imagine them ourselves.
Like the Juke Nismo Concept and the Leaf Nismo Concept before it, this March madness won't actually go on sale. Instead, Nissan is likely hoping that boy-racers and their ilk will be motivated to splash some cash at Nismo and recreate a little of the style and performance themselves.