Nintendo Switch gets Neon Yellow Joy-con, standalone dock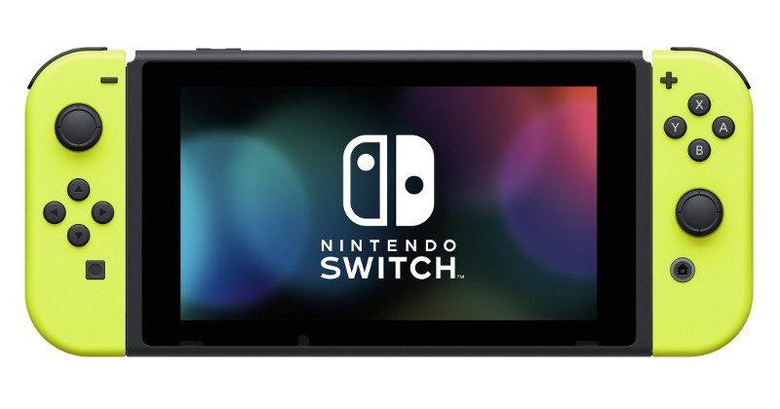 Nintendo's recently held Direct live stream was unsurprisingly brimming with new games, or at least dates for those games. That said, there was plenty of room for some hardware surprises too. And, also unsurprisingly, they revolve around the new Nintendo Switch. Splashing a bit more color on the handheld/console hybrid, Nintendo has announced a Neon Yellow Joy-con that will be up for grabs in June. Before that happens, though, Nintendo will be selling limited quantities of its standalone Switch Dock starting next month.
Like any other gaming console these days, the main body of the Nintendo Switch is a rather drab and gray affair. Fortunately, Nintendo injected a bit of whim when in the Joy-cons, making them available in Neon Blue and Neon Red colors. Of course, those two aren't going to cover humans' diverse tastes in hues. Fortunately, Nintendo aims to please.
Starting 16th of June, a new Neon Yellow Joy-con will be available for purchase. And to match that new color is a new Neon Yellow Joy-con wrist strap as well. Astute readers will note that the new Joy-con colors launch on the same day as the Switch's ARMS title. The new color may or may not have anything to do with the fact that ARMS has a character with yellow arms.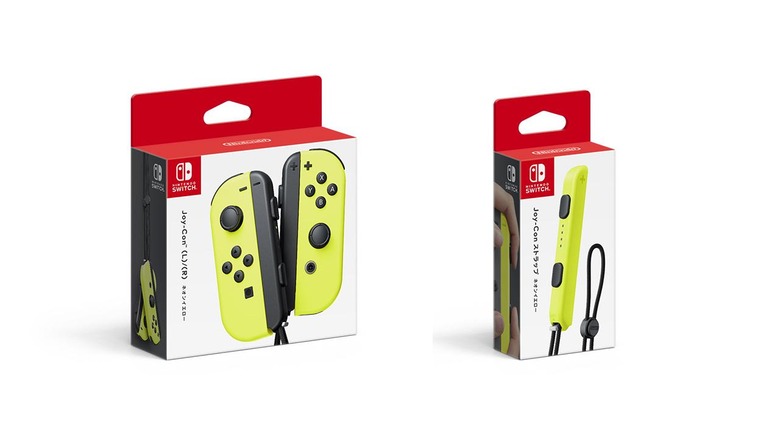 On 19th May, however, Nintendo will be doing something a bit more significant, and a bit more strange. It will finally be making standalone docks available for purchase. Previously, those docks were only made available as replacement parts on Nintendo's Online Store. Starting next month, they will be available officially and normally.
There's a catch, however. Actually two. First is that the docks will be available in "limited quantities". Which is to say, they'll probably be gone in a flash. The other is that the $59.99 price tag doesn't include the AC adapter needed to make the dock work. That is a separate $29.99 purchase. So either you buy another adapter or always take your only one with you, in case you have another dock setup elsewhere.