Nintendo Pokemon Director Hints At Impending Announcement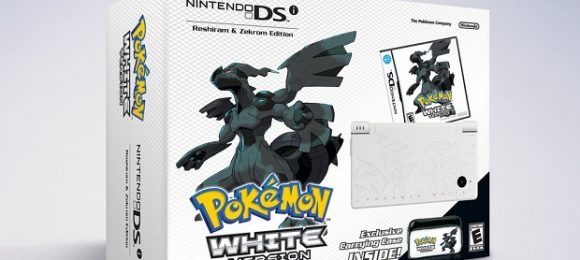 Pokemon Black and White continue to sell through at impressive levels, even though the hardware they were released on has been usurped by the Nintendo 3DS and, shortly, the PlayStation Vita. Of course, though, the formidable Nintendo franchise has kept its strength because of its continuous churning out of new titles, and it appears the next game announcement may be coming soon.
The director of the Pokemon Black and White titles, which are the most recent in the franchise's storied RPG history, said in a recent interview that fans should keep a close eye on the weekly Japanese TV show Pokemon Smash. He reiterated this point in a post on his Twitter account. This was in direct response to a question about when the newest entry in the series would be revealed.
Since the launch of Pokemon Black and White on the Nintendo DS, there have been additional Pokemon games, but many fans, even the most hardcore, only care about games that are directly connected to the traditional RPG franchise. The number of spin-off games has increased in recent years, but the core of the franchise remains those RPG titles. The most recent episode of Pokemon Smash aired over the weekend, with no news about a new title. But it seems we should start going into "waiting with baited breath" mode. It should be noted that the next entry in the series is likely to be a new version of the Black/White titles, on the DS, as opposed to a brand new installment on the 3DS.
[via Siliconera]