Nikon D7100 overshadowed by fabulous WR-1 Transceiver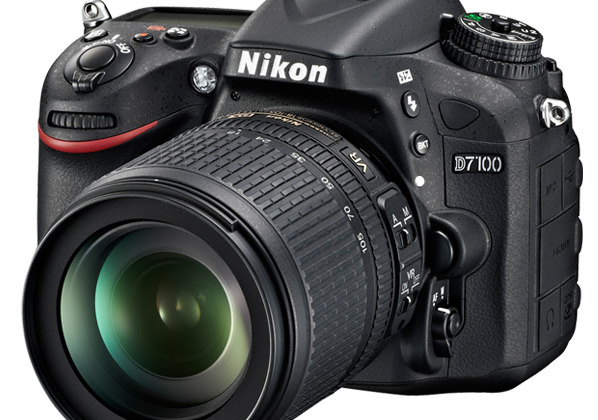 This week the Nikon D7100 APS-C camera has been revealed with a fabulous new 24.1-megapixel DX-format CMOS sensor as well as a beastly EXPEED 3 image processing engine. But it may be the WR-1 Transceiver that gains our attention the most here in the current season – this little monster gives your camera some rather excellent wireless control – and range therein. And they're not going to break the bank doing so!
Before we get to the details in the WR-1 Transceiver though, we've got to once again take you on a trip to D7100 town. This fabulous new unit is bringing on a collection of upgrades over the D7000 it replaces, including a new "I" button that'll bring up a set of on-screen controls that changes depending on which you use most frequently. You've also got a beast of a set of internals including a 51-point AF system as well as Nikon's own 3D Color Matrix Metering II 2016 pixel RGB sensor – and Scene Recognition System.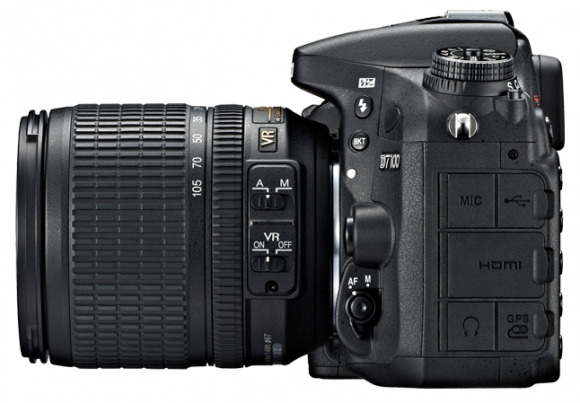 With this camera's optical viewfinder you've got guaranteed 100% frame coverage – and you'll be working with a brand new OLED display as well. With the Nikon D7100 you've got the ability to record video at 1080/30p or 60i/50i – the latter working at 1.3x Crop Mode. You can also shoot photos at up to 7 frames per second in that same 1.3 Crop Mode or 6fps at full resolution.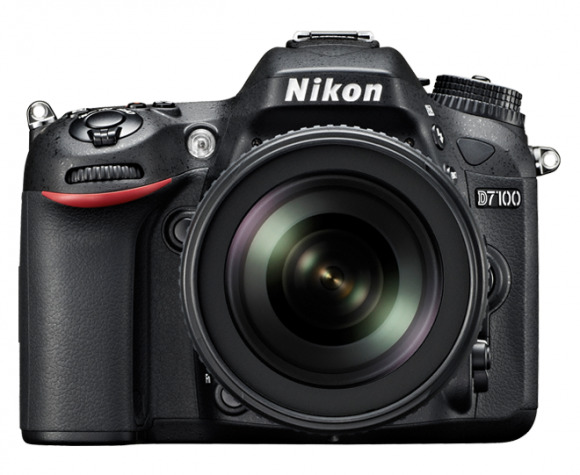 You can also shoot in 1.3 DX crop mode with this camera for both still photos and video, this allowing that 7fps mentioned with enhanced AF system frame coverage. You'll be working with an ISO range of 100-6400 (with expandability up to Hi-2 of 25,600) for all the low-light shooting you can handle. While you're in live view you've also got a new Spot White Balance feature that'll whip you up some instant (and precise) white balance adjustments on the spot.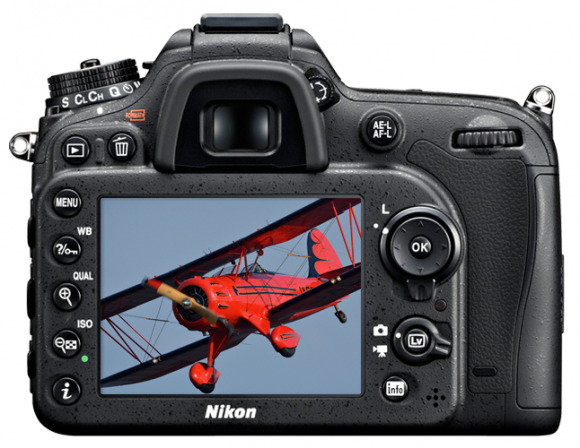 The Nikon D7100 works with an Enhanced Interface on its 3.2-inch High Resolution 1229k dot LCD, bright and powerful for your everyday previews. If on the other hand you're the wireless type, this system is compatible with the WU-1a Wireless Mobile Adapter for connectivity with your smartphone or tablet – control from afar!
Then there's the wireless dongle you're just going to go nuts over. This is the new WR-1 Transceiver – announced this week with compatibility with the most recent range of Nikon D-SLR cameras. This beast will bring you 2.4GHz radio frequency for range up to 394 feet with 15 channels onboard.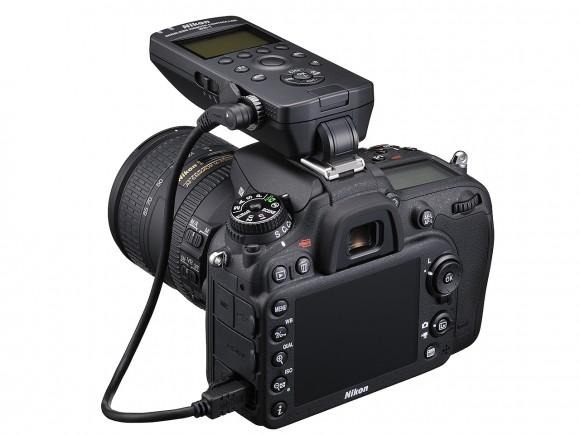 The WR-1 can be used as a transmitter or a receiver – grab a couple and you can control your camera from a stone's throw away like a pro! You can also control a set of cameras at once with this device (just so long as there's one plugged in to each of them) for simultaneous or synchronized shutter releases – that's a snap party if we've ever heard of one! The WR-1 Transceiver will run you $59.95 SRP and is available right this minute.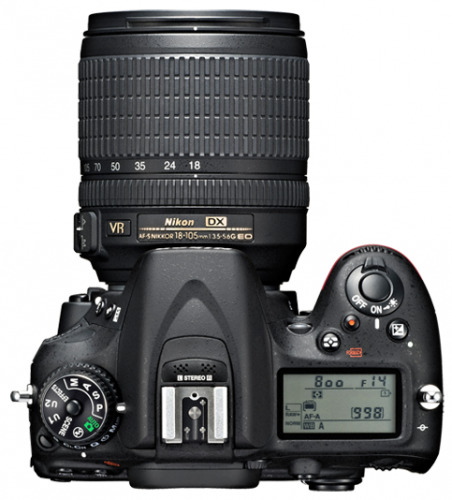 The Nikon D7100 system will be available starting in March of 2013 at a camera retailer near you. You'll be seeing the D7100 for $1199.95 SRP for the body only configuration while a package that includes the AF-S DX NIKKOR 18-105mm f/3.5-5.6 VR lens will run you $1599.95 SRP. Stack your cash and get ready for it!