Nikon D4 may be unveiled on January 6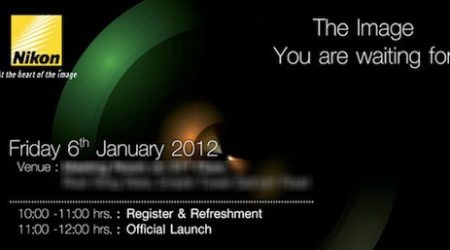 The much anticipated new Nikon full-framed DSLR called the D4 may finally be making its debut come January 6. Nikon has already sent out invitations to the press for a product unveiling event this Friday in Hong Kong. According to NikonRumors, the Nikon D4 along with a new AF-S 85mm f/1.8 prime lens is expected to show at the event.
Specs on the Nikon D4 leaked back in December, revealing that the new full-framed DSLR will feature a 16.2 megapixel sensor, 11fps shooting, and 102,400 native ISO, expandable to 50 and 204,800. The camera will get new storage capability with a CF card slot and a XQD memory card slot. These details aren't confirmed, but we certainly won't have to wait long to find out.
The event for this Friday, January 6, in Hong Kong is limited to the press with an actual public viewing likely to happen later. For folks in the US, an official press release with all the details should hit by midnight EST on January 5. The new products introduced at this event could start shipping in about 30 days after the announcement.