Nexus 6 cases hit Google Play, available soon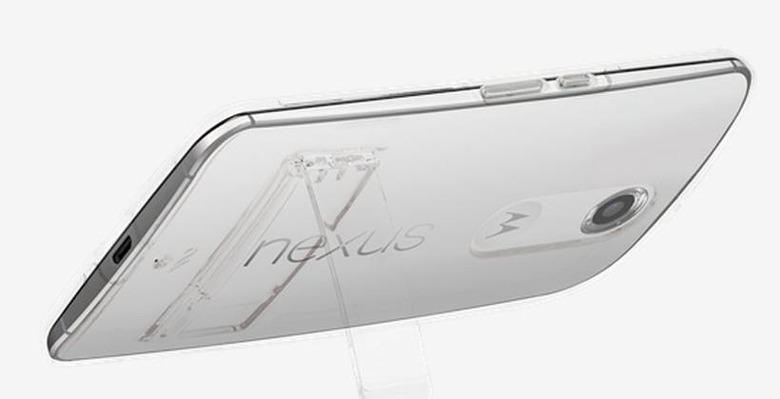 Most smartphone users know that using a smartphone for an extended time without a case is asking for trouble. The first drop could be the end of an expensive smartphone. With the Nexus 6 getting ready to launch around the world, a lot of accessories are starting to turn up, including a pair of cases that have hit Google Play marked as coming soon. When "soon" is we don't know.
One of the cases is called the Naked Tough Case for Nexus 6 and it is designed to be a lightweight minimalist case that is still protective for the smartphone. The case has a hard impact resistant shell over the top of a clear bumper to protect the corners of the smartphone from drops.
The Nexus 6 version of the Naked Tough Case has a kickstand on the back to prop the device up for watching video. The case is very low profile adding minimal bulk to the smartphone. The other case listed as coming soon is more bulky and is called the Stand Folio Case for Nexus 6.
This case has an all-in-one design that features microfiber lining, a stand folio to prop the smartphone up for viewing video, and ID card and credit card slots. The front flap of this case does offer some protection from scratches to the screen. The Stand Folio Case is listed at $40 with the Naked Tough Case listed at $35. For more information on the Nexus 6, check out our hands on with the smartphone.