New York Times pulls the plug on its BlackBerry app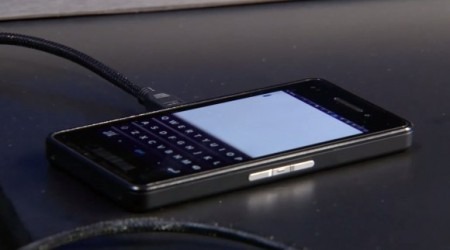 Well, RIM really just can't catch a break these days. The latest setback for the struggling company involves The New York Times' decision to completely eliminate its downloadable BlackBerry application. A spokeswoman for the newspaper said that the decision to get rid of it really came down to app usage, and that the company wanted to direct its resources to where the highest levels of usage are found.
This is obviously not great news for RIM as it races to prepare for launching its new BlackBerry 10 operating system scheduled for next year, but the NY Times said that it hasn't completely ruled out the development of an app for the new version. According to the company, that decision has not yet been made and it probably won't be made until next year when it's actually released.
A message to BlackBerry customers on the NY Times website stated: "Currently, our mobile website offers a more complete New York Times experience than the NYTimes app native to your device."
So, all is not entirely lost since BlackBerry users will still be able to access the newspaper through its mobile website. The fight continues for RIM as it tries to somehow recover from a 47-percent drop in U.S. sales last year and a drop from 16 percent to 12 percent in smartphone market share during the first quarter.
[via Reuters]