New Tony Hawk game coming to PS4 in 2015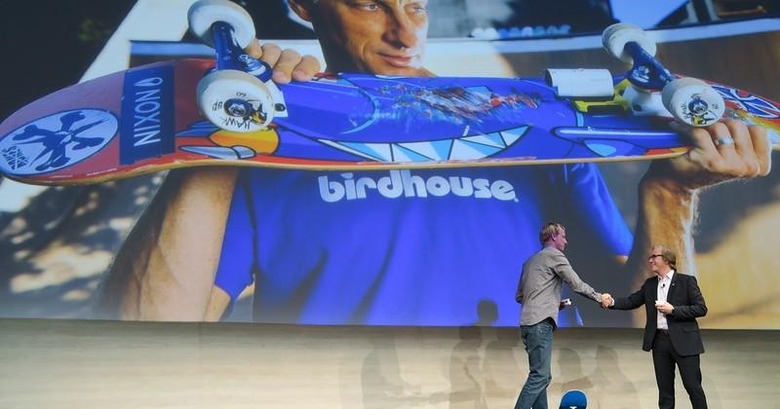 This week during CES 2015 Tony Hawk himself headed to the Sony stage during their product showcase and keynote to "give the press a scoop." He spoke about Sony's action cameras – a couple of which were shown off this week for the first time – but also made clear the time and platform for his next Tony Hawk skateboarding game. He couldn't give too many details "I'm under embargo," he said, "but I can tell you that it has T H in the title."
Tony Hawk hasn't released a proper PlayStation-centric video game in many years. He started back with the PlayStation 1 for Tony Hawk Pro Skater and brought more than 10 games over the next couple of decades. Now it's time for the next generation.
Tony Hawk's next game will start with "Tony Hawk" and will likely include "skater" or "skating" in its title. Being a PlayStation 4 exclusive (or perhaps temporary exclusive), we'll get the original big-time original best skateboarding experience in as high-definition a set of visuals as we've ever seen.
For more on the Tony Hawk-endorsed Action Cam, have a peek at our feature from earlier today. Sony sent Hawk on a trip earlier this year with one of the first units off the production line – we'll certainly see more in this collaboration back and forth through the rest of this year.