New smartphone uses iris scanning to replace passwords in Japan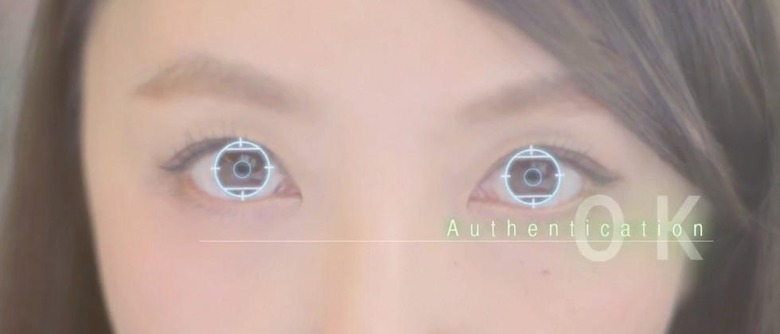 Biometrics have changed the way we use smartphones, but they haven't really revolutionized it, yet. Being able to unlock your smartphone with a fingerprint is convenient, but it has become so commonplace that the feature doesn't stand out anymore. One of the latest smartphones due to hit Japan this summer sets itself apart from the crowd by allowing users to unlock, sign in to apps, and go shopping using only their eyes. That's right, the iris-scanning technology that was once relegated to sci-fi movies and the higher echelons of government security can now be held in the palm of your hands.
Japanese mobile provider, NTT Docomo, is releasing a new phone this summer, with a built-in iris scanner. The Fujitsu Arrows NX F-04G uses iris recognition to replace phone passwords, and can even be used to send payments when shopping from your smartphone. The smartphone uses a front-facing infrared camera and an infrared LED light to illuminate the user's eyes, verifying their unique iris pattern. Besides biometrics, the Android device runs Lollipop 5.0, has 32 GB of storage, 3 GB RAM, and a 5.2-inch QHD display.
Unfortunately for stateside smartphone users, the Arrows NX F-04G is probably going to be a release unique to Japan. China also has an iris-scanning smartphone with the Vivo X5 Pro, which launched yesterday. Other companies like Samsung are reportedly working on iris-detecting smartphones, but we're unlikely to see anything pop up for a while.
Take a look a how Docomo envisions the future with it's new smartphone here.