New phones at Verizon leaked, Juke, Pearl, Venus, and Voyager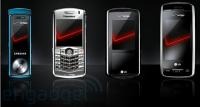 There is the Juke by Samsung, the Pearl by Blackberry, and the Venus and Voyager both by LG. The top of the line in that list is the LG Voyager.
The Voyager is a dual-screen device with a QWERTY keyboard. The external screen is supposedly a QVGA touch-screen with the internal one being the same resolution, but not touch-screen, opening up the device is also what reveals the keyboard. The Voyager is also known as the LG VX1000.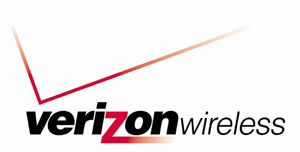 The Samsung Juke is also known as the U470 which should have 2GB of storage for your media, A2DP profile for Bluetooth, and a 1.3MP camera. The Pearl isn't the run of the mill Pearl, it's the new one, with 2MP cam, A2DP, and a standard headphone jack.
The Venus is yet another amazing phone from LG, it is a slider though, and is known as the LG VX8800. It has a miniSD card slot, A2DP, 2MP cam, and a touch-screen that features vibration tactile feedback. They are rumored to be out soon, like within the next couple of weeks.