New Nexus 7 officially arrives as Google pulls the trigger early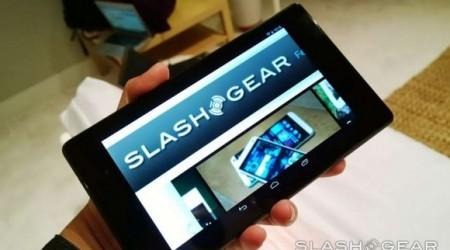 Google's new Nexus 7 was released a bit prematurely today, as retailers like Best Buy and Amazon put the new tablet on sale. First it was Best Buy, and then more and more retailers piled on, offering the new Nexus 7 days before Google would put it up for sale. However, it seems Google is pulling the plug on their originally plans of a July 30 launch, and are selling the tablet right now.
The second-generation Nexus 7 was announced on Wednesday, and listings began going up as early as this morning, with ship dates that would land you the new tablet well before Google's planned launch date of July 30. Because of that, it looks like Google said "screw it" and is making the tablet available early.
We're not sure what exactly happened with the retail availability, but it seems as if they were supposed to wait until July 30 just like Google, but with Best Buy being the first retailer to jump the gun, other retailers felt it necessary to get their listings up as well. Keep in mind that Best Buy also launched their Nexus 7 pre-orders prematurely.
Google has both the 16GB and 32GB models available for purchase on Google Play, and they're even offering free ground shipping, with $13.99 shipping that will get the tablet to your front door by July 30. Or you could just pay $4 next-day shipping on Amazon (if you have Prime) to get the tablet tomorrow. Better yet, just drive on down to your local Best Buy and pick one up.
As for those in the UK, pre-orders are live right now, but the tablet will sadly not land across the pond until September 13. Other regions of the world are unknown, but we're guessing the US is the only country getting the tablet early.