New iPad owners complain WiFi too slow and LTE too fast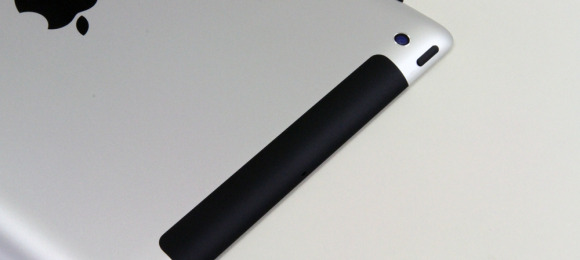 Apple can't seem to catch a break among new iPad owners, with heat complaints being joined by feedback that the WiFi is too slow (or indeed non-existent) while the 4G is too fast. Several early-adopters have taken to Apple's support communities to voice concerns about the range of the tablet's WiFi, suggesting that it is underwhelming in comparison to where the first- and second-gen iPads could receive a signal. Meanwhile, others are discovering that an HD-capable display and fast throughput of LTE means a couple of gigabytes of 4G data allowance is easily consumed.
One owner complained to Fox News that his $30 Verizon 2GB allowance was chewed through in just two hours of streaming video, praising the quality and the throughput but frustrated that the data bundles don't necessarily tally with the sort of usage new iPad owners might be expected to undertake. It's a situation we've seen, in part at least, with 4G LTE smartphones over the past twelve months, though the multimedia-appeal of a tablet arguably makes it more susceptible to rapid data consumption than smaller phones.
Verizon, for its part, argued that there are larger data packages available for the new iPad – $50 per month gets 5GB, for instance – and suggests that users switch over to WiFi when it's available.
Whether or not it will be available remains to be seen, with growing numbers of users claiming their new iPads are struggling to connect to WiFi signals other devices have no problem using. Some have contrasted the new iPad with their iPhone 4S and MacBook Pro, which supposedly have full WiFi signal strength indicated while the tablet shows a single dot. Experiences with replaced units vary, some buyers finding a new model "fixes" the issue while other people have tried multiple replacements with no success.
The problem – if indeed it exists – is reminiscent of issues encountered by iPad buyers when the original slate was first released.  Apple eventually pushed out a software update that fixed the issue, and it's possible a similar solution could be implemented with the new iPad.
[via Apple Insider]