New Google Maps official: Dedicated tablet UI, traffic details, more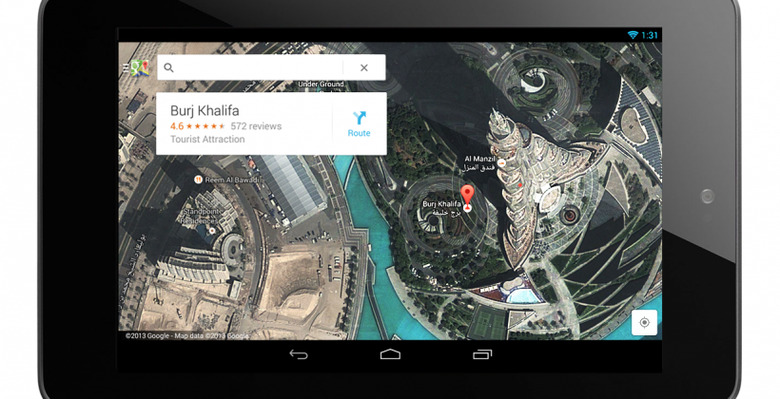 Google has officially released a new version of Google Maps for Android and, soon, iPhone and iPad, complete with a new design and the retirement of Latitude among other changes. The new app, which already began rolling out as v.7 to Android users a few hours ago, includes dedicated tablet designs for Android and iPad for the first time, but users may end up confused by the missing "offline maps" feature which is now no longer accessed in the same way.
Instead, to access maps offline, users must enter "OK Maps" into the search box when the area they wish to later see without a data connection is on-screen. It's an odd decision for the company, and arguably will see offline use decline. My Maps support is also missing from the new apps, though Google says it will be added in later.
Meanwhile, Latitude and check-ins have been retired from the app, and Google says they'll disappear from older versions on August 9. Location sharing will instead be handled through Google+, though currently only the Android version supports that.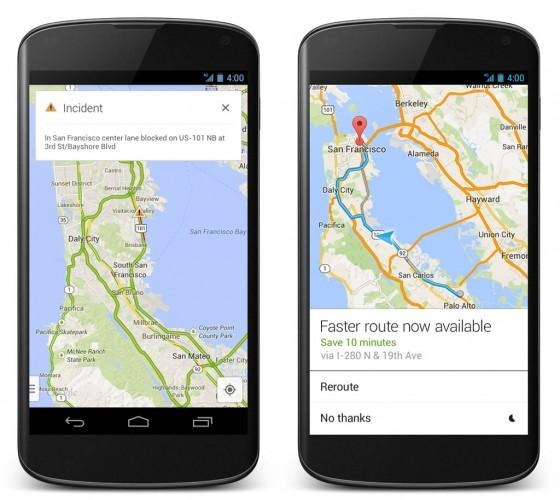 It's the new navigation features that many users will be pleased to see, however. The Google Maps app can now show not only current traffic conditions, but pull up exact incident details; during navigation, Google will also notify users if there's a faster route available, and refresh the directions accordingly. Again, it's an Android-only feature to begin with, though iOS will get it in time.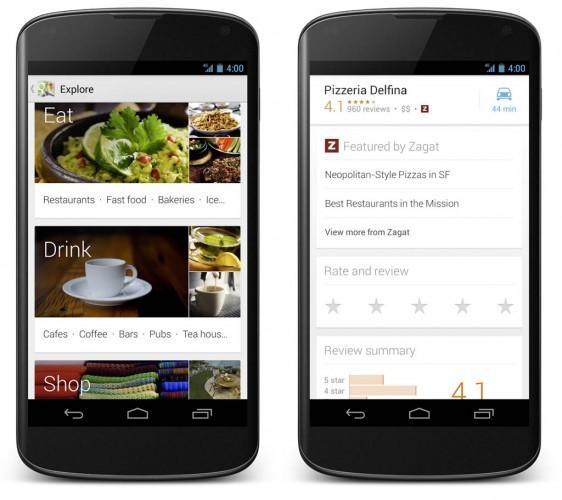 Explore has been boosted in the new app, too, with search results in Google Now-style cards as you type. Locations for food, hotels, and shopping will all pop up, Google says, and there's a new rating system that works alongside the Zagat reviews. Offers, from stores like Macy's and Toys "R" Us, are also embedded straight into the maps too.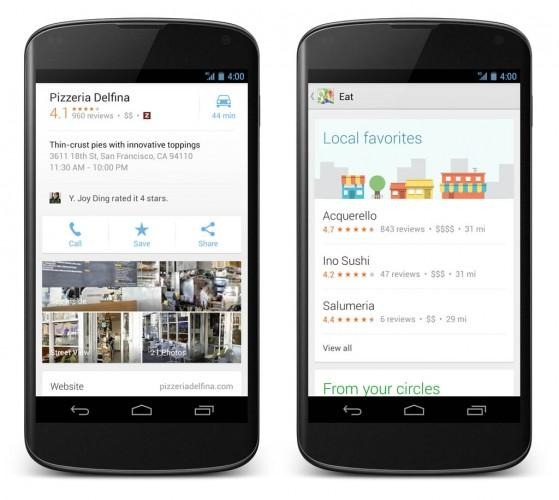 Google Maps for Android is already out, working with Ice Cream Sandwich and above. Google Maps for iPhone and iPad will require iOS 6 or above when it's released.