New Fujifilm FinePix S8000fd Has An Amazing 18x Zoom!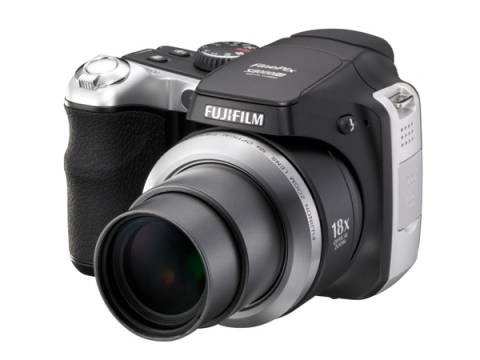 I am not quite knowledgeable enough about photography or cameras to be able to fully appreciate a DSLR. One thing I have learned from using point and shoots is that digital zoom is the devil, and a high optical zoom is great for taking distance shots.
Sadly I have even found myself going so far as being willing to sacrifice several megapixels in exchange for an optical zoom higher than 3 or 4 times. This camera does just that, it offers a slightly lower resolution than its competitors, but still a respectable 8MP.
Other features include 6400 ISO at 4MP and dual image stabilization handy. The face recognition is still there, and has on-the-fly red-eye reduction. Other than that the notable upgrades end with the addition of SD and SDHC cards alongside the regular xD cards.
When it comes to supplying power to digital cameras it's a lose-lose situation, some have rechargeable batteries (not this one) that are good for the environment and often times last longer, but cant be recharged too terribly quickly or just replaced by a quick run to the store. This particular camera uses 4 AA batteries, which you can buy disposables or rechargeable batteries for.
The cost is $399.95 and it should be available by September.
Fujifilm FinePix S8000fd has 8MP, 18x Zoom and 6400 ISO (kinda) [via Gizmodo]