Netatmo Welcome Review - Nest Cam's face-recognizing rival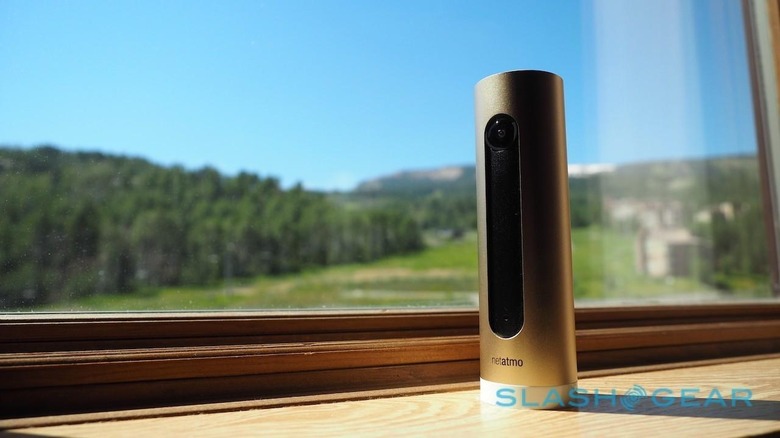 If a smart home is truly smart, it should know who's inside it. That's the argument Netatmo makes with its new Welcome camera, promising Dropcam-style streaming video but combined with facial-recognition. At $199 it matches Nest Cam's sticker, but without the need to cough up for the cloud if you want to look back through captured footage, and Netatmo says its person-spotting skills should cut the number of false-alarms down, too. I put on my most welcoming expression to see if the learning camera would find me memorable.
Hardware and Setup
Some home security cameras aim for discretion, though Welcome isn't one of them. A 6-inch tall cylinder, predominantly gold-finished aluminum with white plastic end caps, it makes no really effort to blend in, though at the same time its purpose isn't obvious at first glance.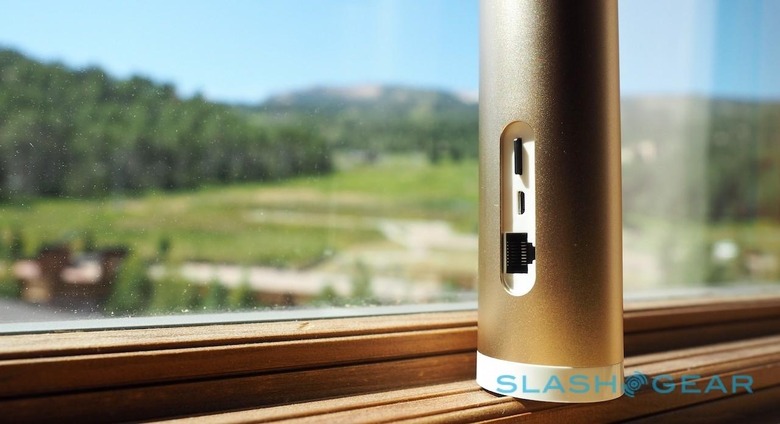 The wide-angle, 130-degree camera lens is up near the top of a black plastic slit running the length of the tube, while on the back there's a microSD card slot – preloaded with a memory card. 4GB in my case though Netatmo plans to bundle an 8GB card for regular buyers – together with an ethernet port and microUSB that serves to power the camera.
It's well-made and fairly handsome, though mounting options are fairly limited. The camera is held up off the table or shelf it's placed on, enough to peer over a coffee cup at least, but doesn't tilt; there's no wall-mounting option either. I'd not argue with a longer cable on the included power supply, too, though since it's microUSB you could always switch to a third-party alternative.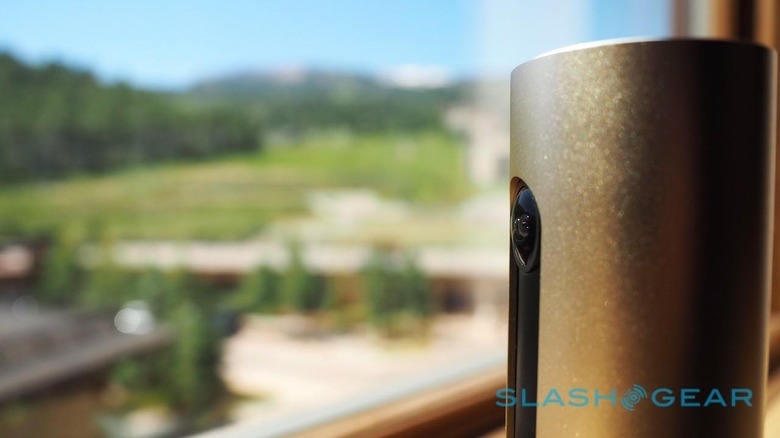 Setup is easiest with the companion iOS or Android app, though you can do it through your computer instead if preferred. Physically turning Welcome upside-down puts it into pairing mode, after which point you connect your smartphone to the WiFi network the camera is hosting, teach it your home WiFi credentials, and then allow it to connect for itself. WiFi b/g/n is supported, though only on the 2.4GHz band, not 5GHz.
App and Cloud
Welcome's app works on a timeline principle, with a preview of the video feed at the top and a list of events and sightings running underneath. Tap an entry in the list and the preview switches to it automatically; alternatively, you can tap "Live" at the top of the list and see what's happening in real-time.
Netatmo differentiates itself by eschewing a subscription plan, though there are compromises to be made along the way. Video recorded by the camera is kept locally on the microSD card, but Welcome keeps photos of each event in the cloud. The intention is that, even if the camera itself is stolen – complete with all its footage – you'll still have images of who was responsible.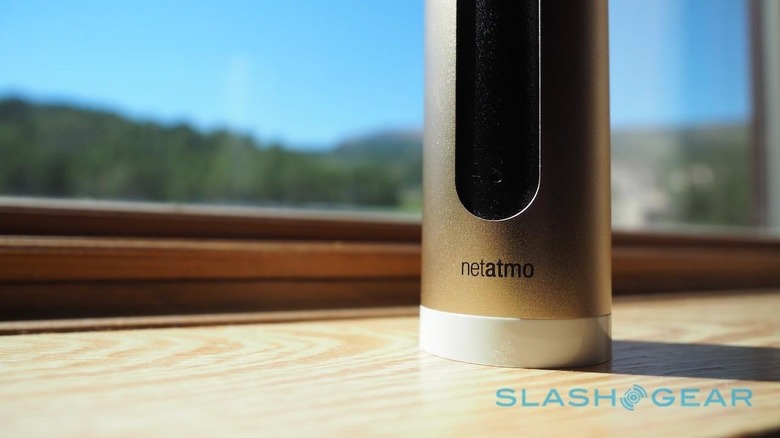 I'm certainly a fan of avoiding monthly fees, though I wish there was some way to integrate Welcome with a third-party backup service should you already have one. With Google Drive, iCloud, Amazon Drive, OneDrive, and many others each offering gigabytes of storage, either for free or close to it, most people have access to at least some chunk of the cloud. Right now, though, there's no way to automatically back up what's on Welcome's memory card to them, or indeed to a local NAS if you prefer.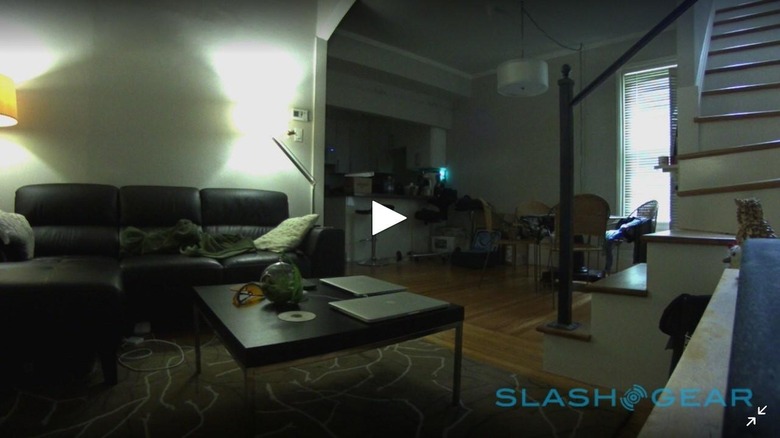 Netatmo's approach also leaves you dependent on your upload speed at home, since when you're accessing recordings they're being streamed all the way from the camera to your phone or browser. Lag can vary, from a couple of seconds when viewing live footage or recordings over WiFi on my home network, through to 15-25 seconds when I was on LTE watching remotely. Four different quality levels for streaming are supported, automatically selected depending on connection speed.
Welcome is triggered by movement, starting recording, and then automatically deletes older clips as space runs short. You can manually save a video to your smartphone through the app. Video and image quality are good, at 1080p, and the camera does a little processing to correct for skew from the wide-angle lens so as to avoid a fisheye effect.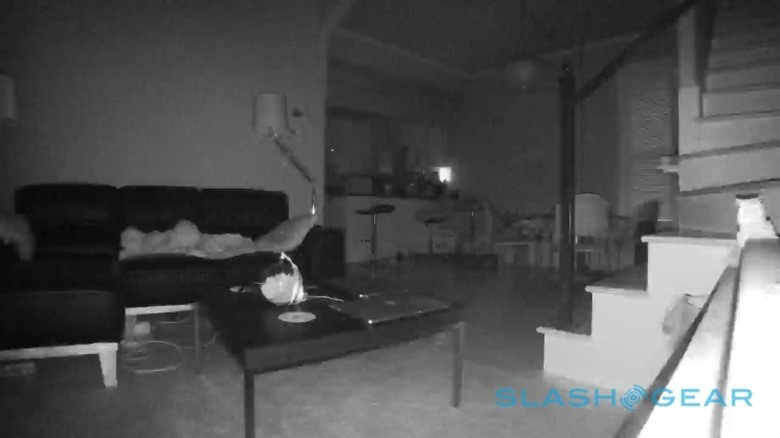 When ambient lighting gets dim, Welcome can switches on infrared LEDs for illumination. You can't see them, obviously, though there's an audible clunk as they fire up, and a red LED comes on at the same time. Footage is in monochrome from that point, but it's still sufficient to see what's going on in a darkened room.
Face Recognition
Where Welcome distinguishes itself from almost all rivals is in its facial recognition system. Rather than just telling you when there has been movement, the camera tries to also identify who it has seen: you can teach it up to sixteen different faces, probably not sufficient for an office but certainly plenty for most homes.
That learning process is done over time, rather than at the initial point of setup. Newly-spotted faces are flagged up in the app with a question mark: long-press that, and you can choose to ignore or identify the face, the latter giving the choice of creating a fresh profile or linking it to an existing person.
Welcome is voracious in its appetite for faces, and caught them in the scene even if they were partly-obscured with a mug or hand, or turned away. Netatmo tells me that, while individual frames might be blurred, the AI can look across multiple frames to judge whether a moving object is a person or not. The camera even flagged faces in family photos I was editing on my laptop within its gaze.
Unfortunately, actually triaging all those identified faces can be something of a chore. Currently, it's a four-tap process for existing profiles: long-press on the unknown person, choose identify, then the profile, and finally confirm the pairing. All well and good, but within the first couple of hours of being turned on, I had about 30-40 little freeze-frames of myself, and had to go through each individually, telling Welcome that yes, they were indeed me.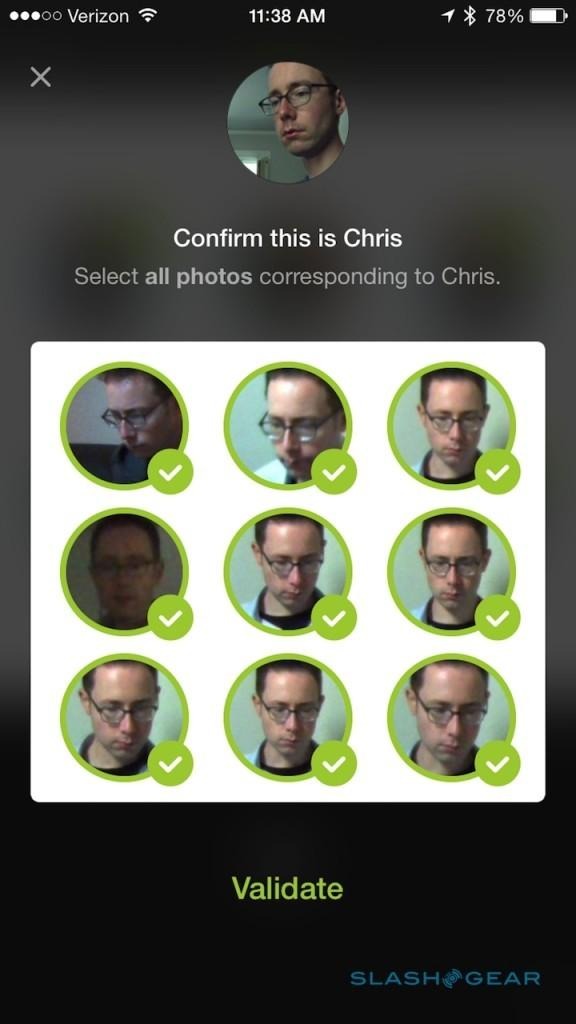 Recognition confidence is shown with a progress bar in each profile and, occasionally, as the app gets better at ID'ing a specific person you'll get a "validation" pop-up: up to nine faces Welcome is fairly sure are who it thinks it is, and which you can approve en-mass. Sometimes, you can trigger that validation process by tapping the "Teach Welcome faces" option in the menu, though most of the time, even when there were many near-identical pictures of myself waiting to be linked with my profile, it still insisted I pair them manually.
It seems a shame you can't point Welcome at a photo album already organized so as to give it a head-start, too. It took around 5-7 days before the camera claimed to "know" me.
Once a person Welcome knows moves into the frame, rather than a "Motion Detected" notification on your phone you get their name instead. Each profile supports more granular recording settings, too: you could have the camera record a clip each and every time that person is seen, or only when they arrive home the first time – Welcome assuming they've left after a customizable period of going unspotted – or never at all.
Four faces can be identified in any single frame, and Welcome airs on the side of caution when it comes to capturing footage: the camera will start recording if there's someone unknown in the frame, even if there's also a person recognized who is set to do-not-record.
Any sort of home recording opens up interesting privacy questions, though Netatmo tells me it's hoping to spur discussion among families rather than allow, say, an over-zealous parent to monitor their offspring obsessively. So, while you can have multiple accounts with access to the camera, each has the same permissions, and can turn off notifications or even delete recordings if they so wish.
Unfortunately, Welcome's track record of correctly identifying faces proved patchy during my testing. Multiple "Motion Detected" notifications would burst onto my phone as I walked into the camera's field-of-view; sometimes they'd be followed by a "Chris seen" message, but other times even if I stared, transfixed, at the lens it still wouldn't figure out it knew me. Ironically, on other occasions it would pick me out even if only a sliver of my face was visible in profile.
Netatmo tells me Welcome errs on the side of caution, the company figuring better to give a false-negative than miss an actual intruder. In principle I agree, though the gush of movement alerts one after the other left me wishing there was a mute option.
The Competition
The big name in home cameras recently has been Dropcam, now part of Nest, and the recently announced Nest Cam matches Welcome with its $199.99 price tag. I'd say the Nest Cam setup process has a slight edge in simplicity over Welcome, though there's really not much in it, but it's smaller and more flexible in how you can mount it, too.
Of course, Nest Cam relies on the cloud for storage, and so you're facing a monthly fee that varies depending on how much historical access to footage you want. In contrast, you can slap a larger microSD into Welcome for more video capacity; up to 32GB is supported.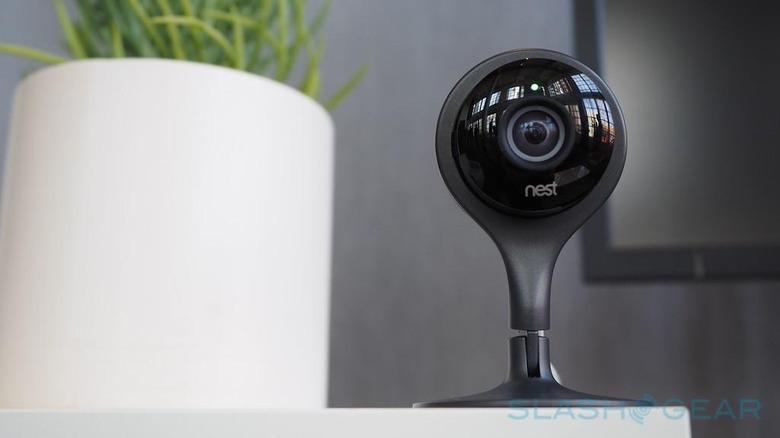 Nest Cam also doesn't offer facial recognition, though it does integrate with Nest's thermostat and Nest Protect smoke alarm (and, thanks to the "Works with Nest" program, a host of other devices and services), whereas Welcome won't even play nicely with Netatmo's own Europe-only thermostat. It seems a missed opportunity, when identity could be linked to other smart home presets: turning on a preferred radio station or lighting scheme, perhaps, when a certain individual arrives home.
Netatmo tells me that there's an API for third-party developers in the pipeline, however, and that the company already has around 3,000 developers registered for SDKs for its earlier products.
More similar to Welcome is Simplicam. That launched last year with face identification – promising to trigger the motion alert only when a human was spotted, even if it couldn't tell you who that human is – but a subsequent beta has added facial recognition, too. Simplicam can remember up to ten people, though like Nest Cam the recordings it captures are cloud-based.
$199.99 gets you the camera and a year of cloud storage, but only access to the past day of footage, and just at 720p resolution. Higher-capacity plans are available, though they'll of course cost you more. We're yet to test the newest Simplicam software, so I can't say how the facial-recognition compares to Netatmo's.
Wrap-Up
The theory behind Welcome's approach to home security is a solid one, but it's muddied by inconsistent performance of its ability to recognize faces. That's presumably something Netatmo's algorithms will improve over time, and I certainly had no false-positives during my weeks of testing, but the promise of smarter monitoring and the potential for more nuanced recording didn't quite pan out.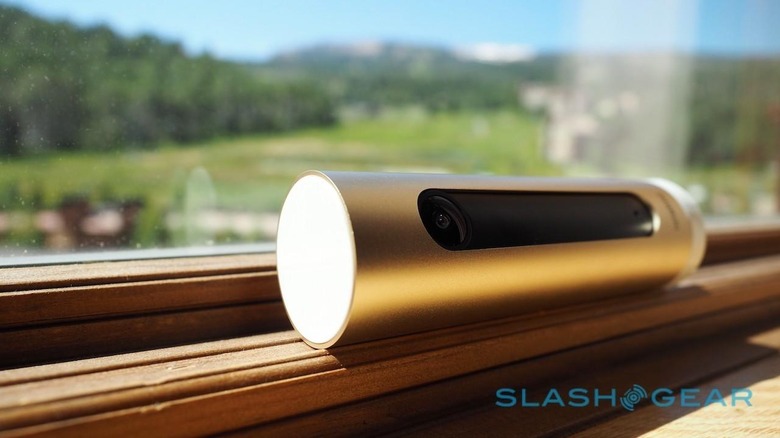 The good news is that my few complaints are really just a matter of software. Stronger AI, some sort of third-party cloud backup option, and integration with other services and devices could all be added in; the Welcome camera hardware itself is neatly designed, well-constructed, and produces solid quality video.
If you're turned off by monthly subscriptions, and willing to wait for Netatmo to iron out the bugs, that could make it a good choice in a segment increasingly demanding a regular dip into your wallet.