Nest Secure hands-on plus Nest Hello, Cam IQ Outdoor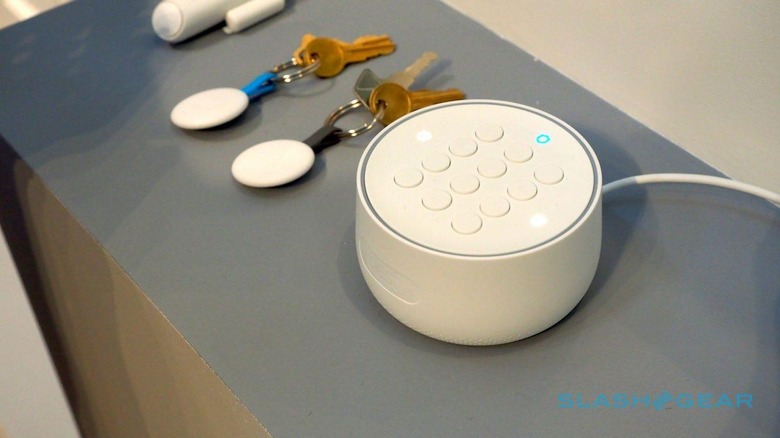 Nest has done a solid job of filling in gaps in the company's connected home and security line-up today, unveiling Nest Secure, the Nest Hello doorbell, and Nest Cam IQ Outdoor. Joining the Alphabet company's existing smart thermostats, cameras, and smoke detectors, the new models are just as ambitious with their promises as their predecessors have been. Namely, delivering home security that people will actually go to the effort of switching on.
After spending some time with the new range this morning, it certainly looks like the Nest polish has rubbed off on the new line-up. They're clearly all part of the same family, with Nest's familiar white polycarbonate plastic and subtle curves reappearing. You pay fairly handsomely for that style and convenience, mind.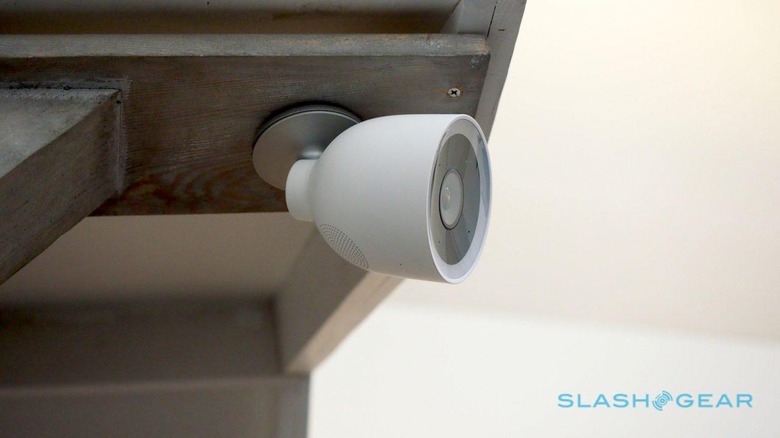 Nest Secure hands-on
Nest Secure is actually an umbrella covering three different products. The core of the security system is the Nest Guard, a hub which doubles as a motion sensor in its own right. It's small, like a squat Google Home, and topped with a numeric keypad and a few touch-sensitive buttons.
Those – combined with voice prompts and colored lights – control entry and exit access. The Nest Guard is also Nest Secure's only alarm: its 85 dB siren, similar in volume to that of Nest's smoke detector, is the only local alarm. Unfortunately there's no way to add either a separate alarm – Nest tells me that's not something most US homeowners actually ask for – or a second Nest Guard to the system.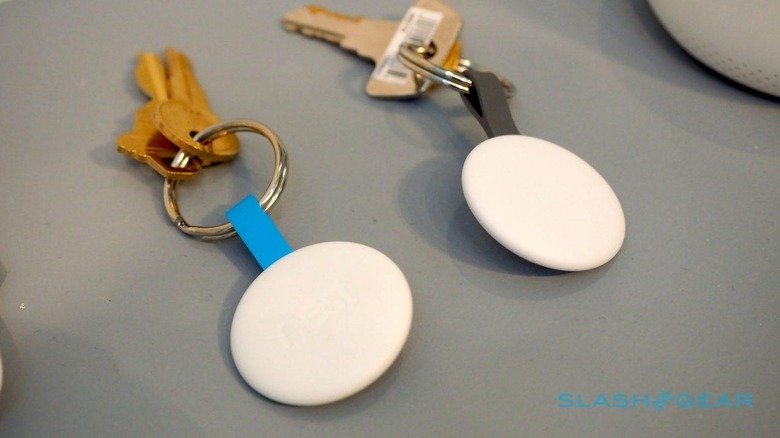 Instead, expansion is via Nest Detect and Nest Tag. The former is Nest's combined motion sensor and door/window sensor, a sensible doubling-up which can track whether doors and windows are being opened and closed in addition to watching for movement in the room. At $59 it's competitively priced with other connected motion sensors on the market, but Nest conveniently throws in a "Quiet Open" button which allows you to open the door without otherwise disabling the alarm.
Finally, there are the Nest Tags, little NFC dongles that hang from your keychain. It's not the first time we've seen something like that for PIN-free access – you can also use the app, of course, too – though Nest adds the ability to schedule when the Tags actually work. It's a neat trick, meaning that your cleaner can't shut off the alarm outside of the times you're expecting them. Unfortunately, unlike an actual remote control, it means the Nest Guard needs to be near enough to the point of entry for those with Nest Tags for them to be useful.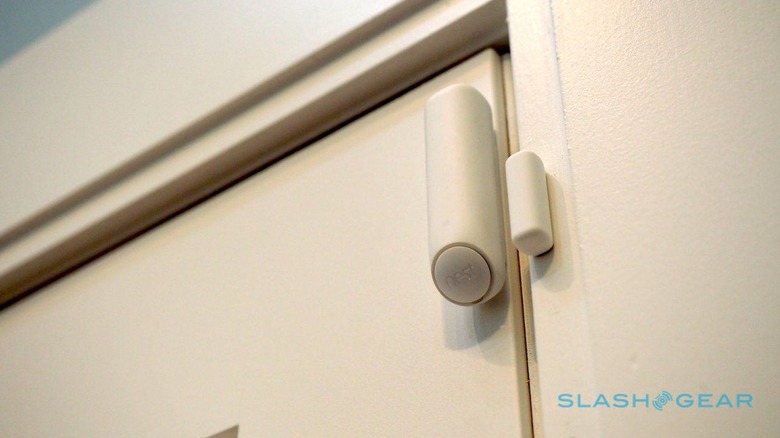 Getting no mention during the press launch was Nest Connect, though it could prove to be a valuable addition to your Nest Secure installation. It's Nest's Thread bridge, intended to add range to the radio in the Nest Guard hub. The company is avoiding discussing Thread's overall range, since it's so dependent on the nature of your home: that includes how many walls and floors you have, what they're made of, and if there are things like glass mirrors in-between.
However, I'm told that of houses 3,000+ square feet or larger, around 10-percent experienced some sort of Thread range issue. The Nest Connect addresses that: it plugs into a spare outlet (and doesn't block the second one, usefully) and acts as a bridge between distant Nest Detect sensors and the Nest Guard. You can install up to four, though at $69.99 apiece; unfortunately, since Nest modifies the Thread standard it uses compared to the open-source version, it'll only work as a bridge for Nest's own devices. It also seems like a missed opportunity not to have NFC in there too, as that would've meant you could tap the Nest Tags against it to deactivate or activate the alarm.
[Update: Thread has been in contact to clarify what's happening with Nest Connect. OpenThread v1.1, the current Thread spec, is indeed running on the bridge; however, Nest opted to disable commissioning. What that means is that other OpenThread devices can't link to Nest Connect as a "Joiner" unless Nest specifically allows it under the "Works with Nest" program]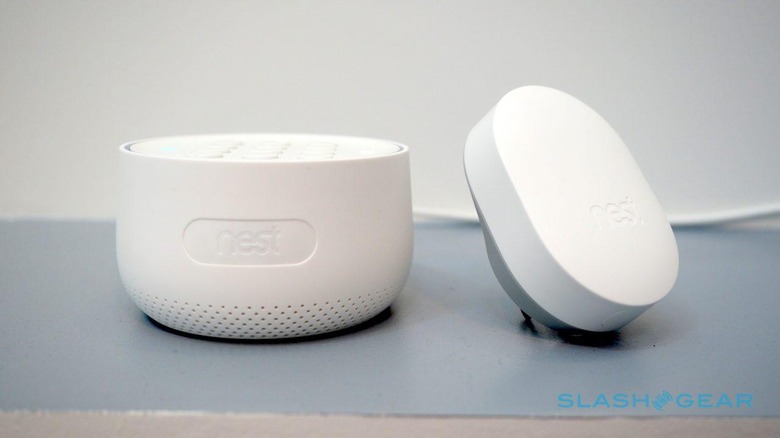 At $499, Nest Secure isn't the cheapest connected alarm system out there. If you want to throw in video – which will be pushed out in the alert as a notification if you have Nest Cam cameras installed – that's even more, of course, and you still need a Nest Aware subscription for them. Nest Secure itself is subscription-free, though that then tethers you to WiFi-only; if you want cellular backup to go with the battery backup, should the power go out completely, you're looking at $5/mo or $50/yr. Professional monitoring by MONI will follow on, pricing to be confirmed.
Nest Cam IQ Outdoor hands-on
Unlike with the existing Nest Cam Outdoor, the company has gone with a more secure – though time-consuming – installation process. Nest was criticized for using an external cable designed to plug into an outdoor power outlet on the old camera; that made getting it up and running easier, but opened the door to burglars simply unplugging it.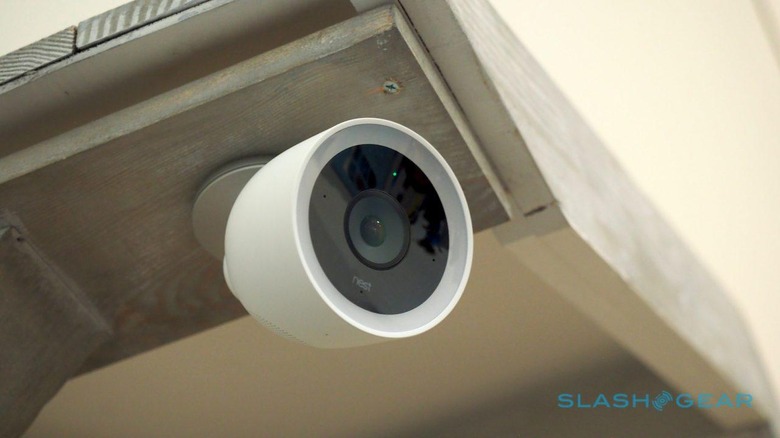 Nest Cam Outdoor IQ is still intended to be permanently plugged in, and there's no battery backup. However, the power cable is designed to be routed back, through the mounting plate and the wall the camera is installed on. That means you'll need to drill a hole, if you don't have existing power supply cables from an old security light, for instance.
It's certainly more secure, which is Nest's primary argument, but it does make installation more of a headache. Renters, particularly, may find they incur their landlord's wrath for taking a masonry drill to the walls. It also means getting the positioning absolutely right needs to happen from the start, because relocating the Nest Cam Outdoor IQ is going to be more labor-intensive than with the old model.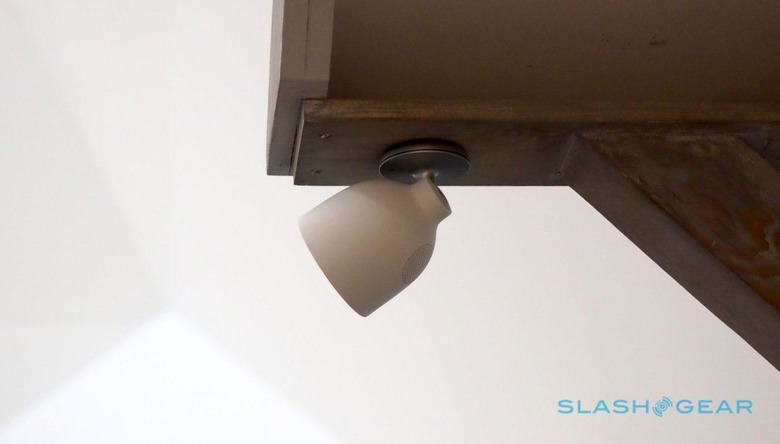 As for the functionality, if you've read our Nest Cam IQ review then you'll know the score. Like the indoor model, the outdoor version can identify not only movement but spot people and, with a Nest Aware subscription, recognize known faces and flag those identities up in the push alert your smartphone gets.
Unlike the existing Nest Cam Outdoor, which relies on server processing to differentiate between people and other, generic movement, the IQ version has enough processing power onboard to do that itself. It means that, if you're not paying for Nest Aware, you still get differentiation between things like cars driving past and a person walking up your drive.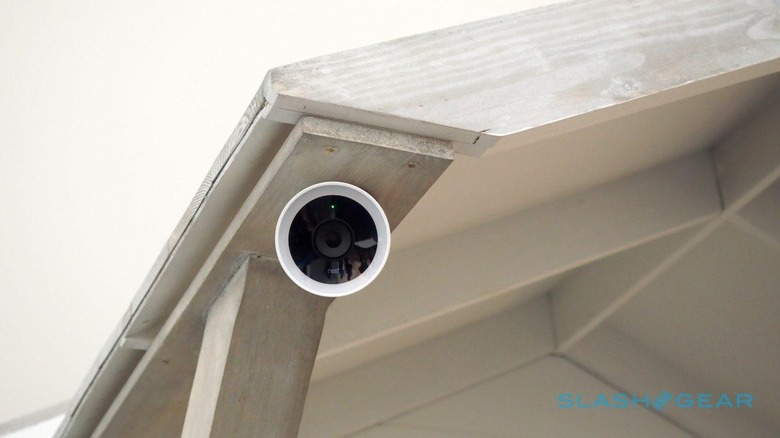 It's certainly one of the most capable cameras out there, with the flexibility of weatherproofing too. Unfortunately, like its indoor brethren, it's also expensive. A single camera is $349, while a twin-pack is $598.
Nest Hello hands-on
Nest's cutest new addition to the line-up today is also one of its most-requested, a video doorbell. Nest Hello is as simple as you'd expect from such a thing, though with some thoughtful design and feature decisions that you'd hope from Nest.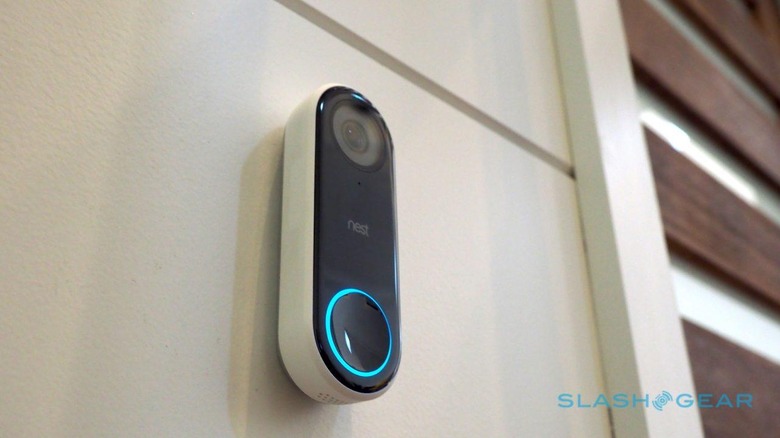 It's small, and actually looks like a doorbell, which is something many of its rivals fall short on. The camera has a 160-degree field of view, but more than that it's 4:3 ratio so that you get a head-to-toe view of who's standing outside. Since it's permanently powered, like the Nest Cam IQ Outdoor, you don't have to worry about battery life (though it also means installation will require some tools and a little drilling maybe, if you're not replacing an existing doorbell).
What I'm most curious about is Quick Responses. Nest has prerecorded a range of replies including things like "You can leave it, thanks!" suitable for when someone is at the door but you can't talk to them. Whether it's safe for you to use those on the FedEx or UPS delivery person will obviously depend on how secure your front step is.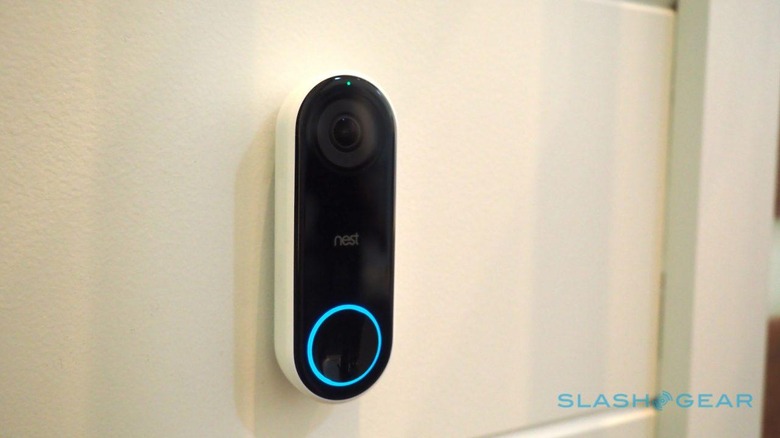 My lingering question is just how much all this will cost. Nest hasn't confirmed pricing for Nest Hello, which won't hit shelves until sometime in the new year. The segment certainly isn't absent of competition, and Nest has given it a few months notification, at least, of what it is bringing to market.
Wrap-up
As always, Nest combines sleek design with premium pricing. Just like existing camera, smoke detector, and thermostat buyers have found, it can get expensive if you want to outfit your whole home with the company's hardware. Nonetheless, the promise in return is slick convenience: that might make Nest Secure particularly worth its price tag, given the alternative is leaving a more confusing system switched off altogether.
What may make the biggest difference is how well the individual components end up working together. Nest confirmed to me, for instance, that the Nest Detect also has temperature sensors inside, along with its motion and light sensors; that could, theoretically, be used to give Nest's Thermostat remote temperature updates from different locations in your home, something owners have been hoping to see added for some time now. Whether that actually happens remains to be seen, however.