Nest 3rd Gen detailed with larger, sharper display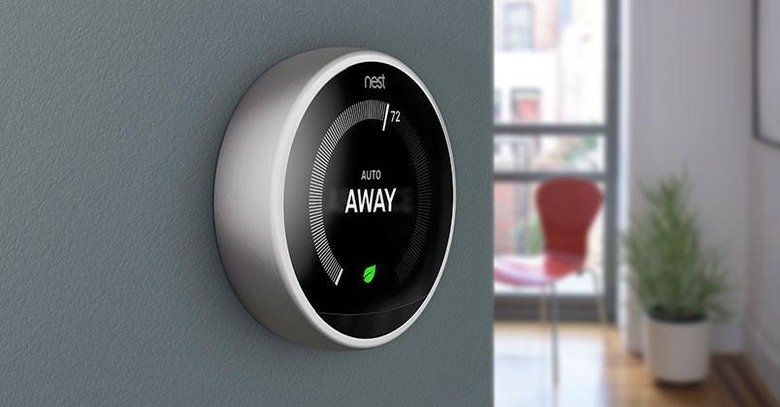 The third generation Nest Learning Thermostat has been revealed with a new physical design and Farsight. So-called for its ability to see further than previous Nest devices, Farsight is a feature that "takes advantage of the new high-res screen", allowing users to glimpse information on the thermostat from distances much further than the previous 3-foot requirement. This new Nest will be made available today at a variety of online retailers.
The first Nest Learning Thermostat was revealed in 2011, and the second appeared in 2012. This newest Nest represents a big jump in abilities as well as functionality. It also has a 40-percent larger, brighter display. At 229 PPI, this Nest has 25% more pixels per inch than the 2nd generation model.
While the display is larger, the profile on this Nest is thinner. This device is aiming to be more integrated with the design of your home rather than a piece of equipment jutting out from your wall.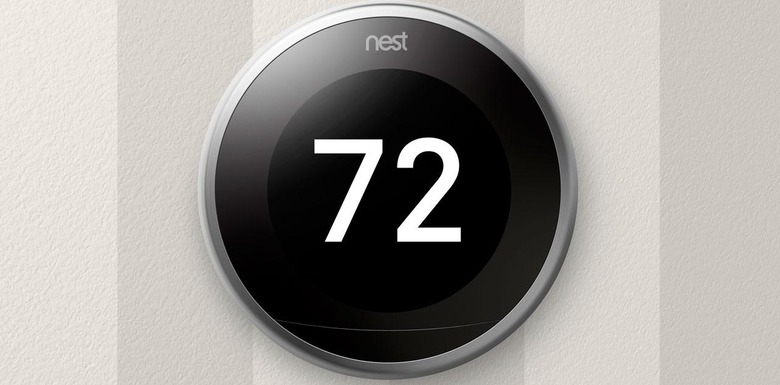 This newest Nest will watch for patterns in your furnace's work, checking to see if overheating occurs at certain times of day and/or if persistent problems can be found. This feature is called Furnace Heads-Up, and will be available for 1st and 2nd-gen Nest customers later this year.
The 3rd-gen Nest will also have all of the same integrations, features, and abilities as the first and second Nest Learning Thermostats.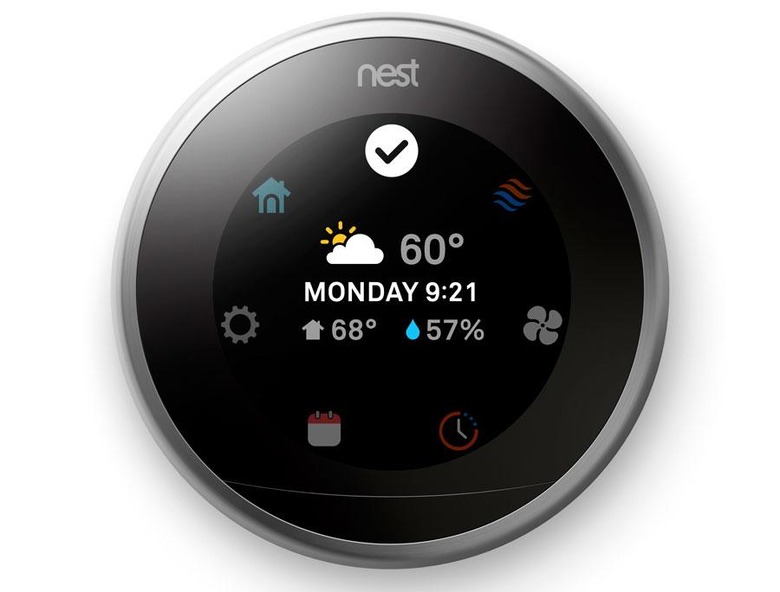 The 3rd generation Nest will be made available for a suggested retail price of $249 at a variety of retailers this week, starting online today. Also at "select retailers" the 2nd generation Nest will be bumped down to $199 "while supplies last."