NES Classic Edition making a comeback next month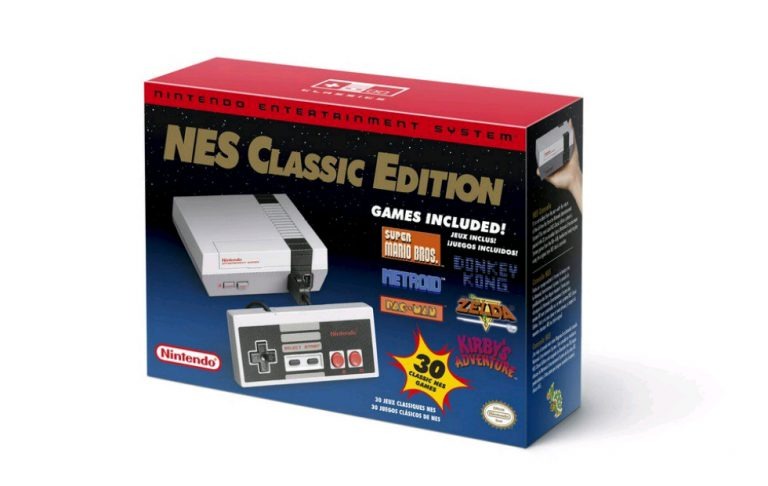 Call it modesty or inaccuracy but Nintendo seems to have a problem properly estimating its chances of success. Then again, after a long period of being left behind by other gaming console giants, Nintendo might have not exactly thought it would be this successful. From the Switch to the NES and SNES Classic Editions, Nintendo has failed to make enough devices to satisfy the demand for them. Fortunately, Nintendo does learn from its lessons and, as promised, the NES Classic Edition will be returning to store shelves next month.
It's actually more puzzling to imagine that Nintendo didn't have that many "NES mini" consoles made in the first place. While there's the aspect of keeping it as a sort of collector's item, it fit perfectly with the gaming trends of recent years. Trends that both tried to profit from the nostalgia of older gamers as well as introducing the younger generation to well-loved classics, not to mention the funky console designs of old.
Unfortunately, by mid-2017, the NES Classic Edition was as rare as a legendary Pokemon. Nintendo did promise that the mini retro console would be coming back in 2018, and now it has a date. The NES Classic Edition will be returning to stores on June 29.
#NESClassic Edition will return to stores on June 29! This system and the #SNESClassic Edition system are expected to be available through the end of the year. https://t.co/LclbG5m4ta pic.twitter.com/1PcXBI5qJC

— Nintendo of America (@NintendoAmerica) May 14, 2018
How long will those supplies last is going to be the next big question. The company is promising that both the NES Classic as well as the SNES Classic will be "expected" to be available through the end of the year. Knowing Nintendo's skills at estimation, however, that might not exactly be reassuring.