Neptune Pine smartwatch now shipping to backers, up for pre-order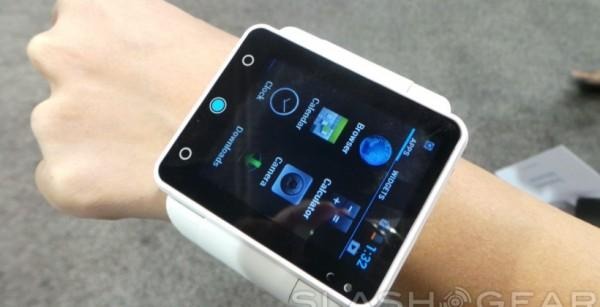 Remember the ginormous smartwatch we went hands-on with earlier this year? The Neptune Pine smartwatch was funded through Kickstarter, and those backers will soon be seeing the wearable arriving in the mail, with shipping kicking off earlier today.
We got our hands on the Neptune Pine back at CES 2014, and as you can see in the image above, it is quite a hefty wearable. Unlike smartwatches that try to keep a low profile, the Neptune Pine goes all-out in being what amounts to a small smartphone on your wrist.
The wearable is decked out with a dual-core 1.2GHz Qualcomm Snapdragon S4 processor, a 2.4-inch display, and two — yes, two — cameras, ensuring you'll never miss that ever-important shot. There's support for quad-band GSM/GPRS/EDGE and UMTS/HSPA+/WCDMA, as well.
If this sounds like the kind of wearable you could get used to, the smartwatch is finally shipping after more than a year of waiting. The shipping started today, but is presently only for those who backed the project on Kickstarter. For those who didn't back, the unit can also be pre-ordered starting at $349 USD.
VIA: Liliputing