Neonode to produce another offspring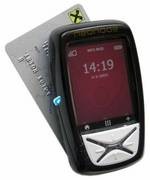 Remember Neonode?  A Swedish cellphone start-up, they announced the N1 touchscreen handset way back in 2002 which was then plagued with delays and production issues.  When it finally hit the market in 2004 it was to mediocre reviews and a public which had got used to better specs from mainstream producers.
Well, yesterday they began a teaser campaign – apparently their product designer is pregnant.  Nothing unusual there, you might think, except for the fact that he's a man.  Björn Svennson is keeping a blog of the final two weeks before he gives birth on the 12th February, to what scans would indicate is either a new cellphone or a very oddly shaped child.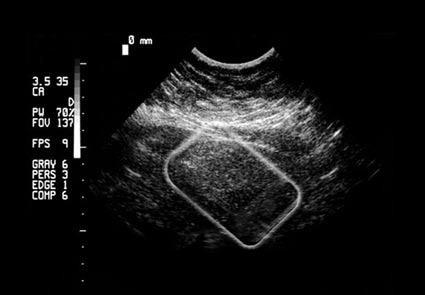 Neonode's first handset was almost inked into the annuls of vaporware, so delayed was it, but the company deserves some kudos for even bringing a new-design handset to market no matter how late.  If they've solved some of the production problems then hopefully whatever they announce will appear in a far more timely fashion; remember, when first shown the N1 had groundbreaking features, only to see those be gradually adopted by other manufacturers.  I'll be curious to see what they intend to wow us with at 3GSM.