Navizon bring GPS (sorta) to the iPhone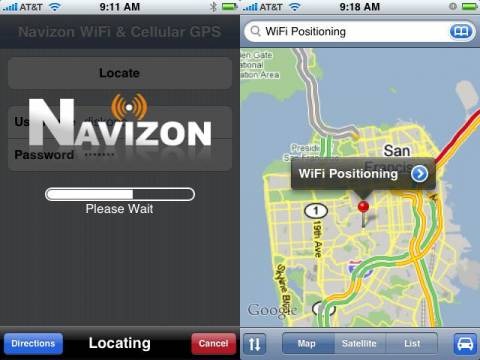 While I've been sobbing into my gin over the absence of a 3G iPhone to solve world-peace and make my dreams come true, the Gizmodo boys have been trying to cheer me up with news of assisted-GPS software Navizon coming to the handset.  A recent appearance to the Installer.app software browser, Navizon emulates satellite positioning by pinging cell towers and measuring the delay; since it knows where each tower is, it can find your iPhone and plot the position on Google Maps.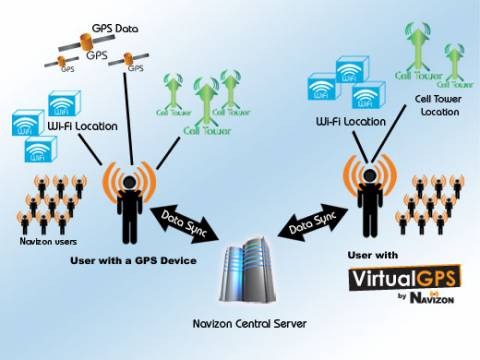 It's not all sex and gravy, though; anybody looking for GPS accuracy will be disappointed, since apparently "a few hundred yards" is about as close as it can manage for the Giz gang (and a commentor had a four mile margin of error!), while it doesn't seem to work outside of the US, either.  However you can't complain too much about a free program, nor when it manages a fix within just 30 seconds; apparently it can also use WiFi positioning, though it's unclear whether it uses a database of known hotspots or some sort of nifty IP magic.
Incidentally, there are also versions for Java, Windows, WM, BlackBerry, S60 and more available from Navizon's site.  Let us know in the comments if you try it out!