Namco is making a Pac-Man themed entertainment complex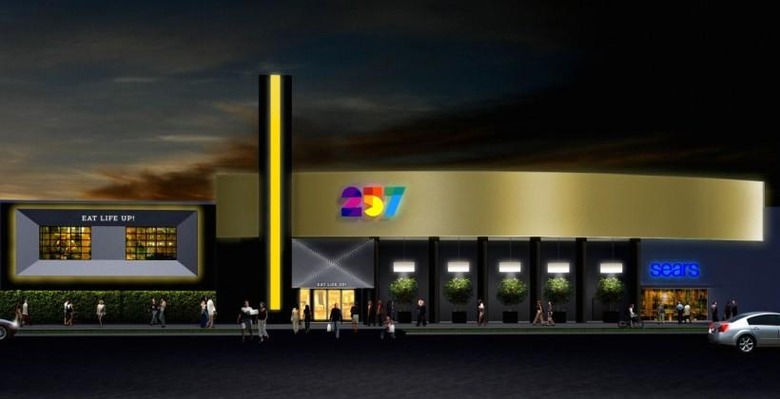 Namco is planning to open a large Pac-Man themed restaurant and entertainment center in Schaumburg, a suburb of Chicago. The outlet will be called Level 257, and will feature a massive 40,000 square feet of food, fun, and Pac-Man nostalgia. Construction is under way, with Namco dropping occasional pictures of the progress on its Tumblr page, as well as a render of what the eventual store will look like. We've a gallery of the complex after the jump.
The entertainment complex with be a gathering place for those looking to eat, go bowling, lounge with cocktails, or a number of other things. Level 257 will offering 16 boutique bowling lanes, multiple cocktail lounges, what Namco teases as a "modern twist on the class game parlor," and an a banquet suite able to accommodate more than 300 people.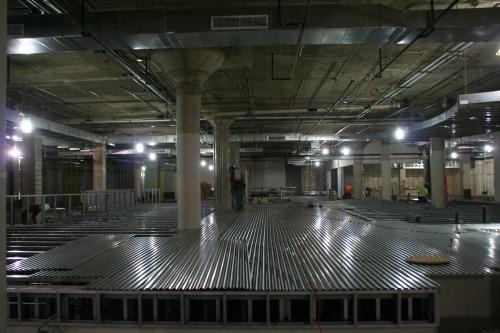 In addition, Pac-Man will have a central place of honor in Level 257, being glimpsed in some of the complex's design elements. Namco will offer a Pac-Man art gallery and a retail shop, the latter of which is said to be the first of its kind.
Said Namco President and CEO Hitoshi Yoshida, "We're very excited to bring our new vision of out-of-home entertainment to Schaumburg with over 40,000 square feet of dining and leisure." The location will open early next year.
SOURCE: Ars Technica