Mystery Motorola Tablet Leaks: 7-Inch XOOM Tipped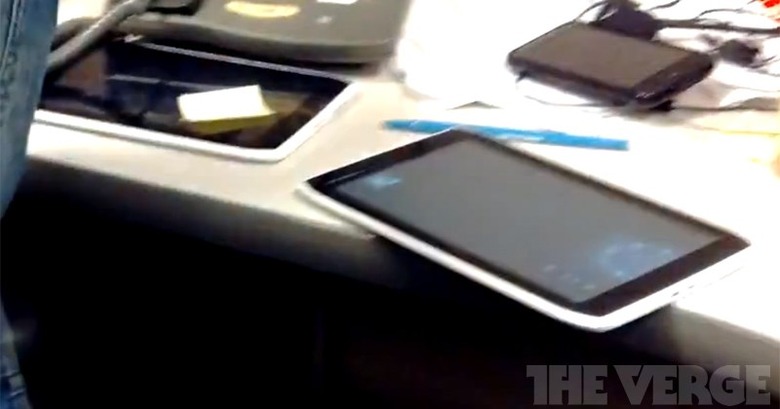 Motorola promised a 7-inch Android tablet to follow up the XOOM sometime this year, and we may just be looking at it here. A leaked image has been passed to This is my next, supposedly showing a smaller, slimmer Android Honeycomb tablet in testing at Motorola's labs. Details are sparse, though the slate is believed to be the more "portable" alternative CEO Sanjay Jha discussed back in March.
Whether or not it's authentic remains to be seen. There look to be two ports on the bottom edge (if held in portrait orientation) which, it's speculated, could be microUSB and microHDMI for hooking up peripherals, chargers and external displays. The app on-screen appears to be the Honeycomb camera app, so at least one camera seems a lock-in (and we'd guess front and back are more likely).
The design is sleeker than the XOOM, with Motorola apparently following in the footsteps of Samsung and others and opting for a more aesthetically appealing style. What's inside is unclear; Motorola went with NVIDIA's Tegra 2 for the XOOM, but has a fondness for Texas Instruments chips in its smartphone line-up; with talk that it'll be TI, not NVIDIA, taking the lead with Android Ice Cream Sandwich, one of the company's OMAP chipsets may well be inside this new slate too.
[via Android Community]