My Tamagotchi Forever mobile game might be 20 years too late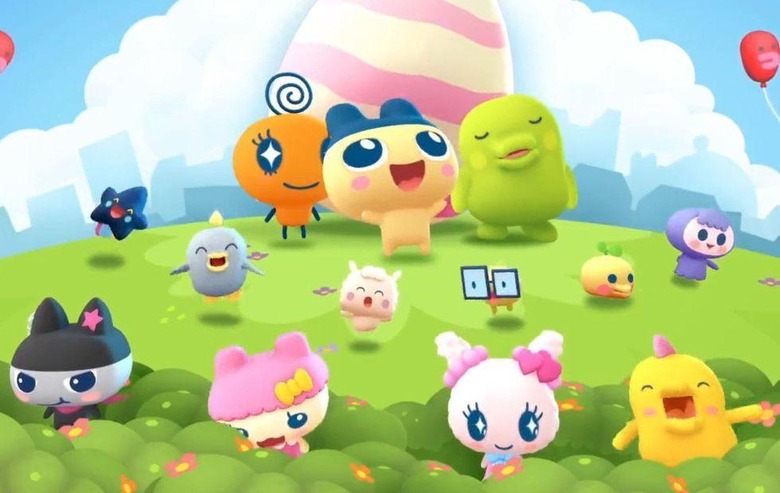 When Tamagotchi first launched in 1997, the phones back then may not have been powerful enough to handle something like a phone version of the once beloved and addictive toy, though some might argue they already were. But owners Bandai, no Bandai Namco, had a lot of opportunities to jump onto the mobile train between then and now but never really did so. Well, it finally has, sort of. In 2018, Tamagotchi fans, or at least their children, will be able to enjoy again, or for the first time, the toy that took the world almost by storm. Unfortunately, it might have a lot more competition now than it did back then.
The idea behind Tamagotchi isn't exactly new, but the way it was executed was almost genius. You got a device in the shape of an egg that had one purpose and one purpose alone: raise an alien life form and take care of it, making sure it doesn't die.
My Tamagotchi does the same, but as an app and with the trappings of a modern-day mobile game. Features that have never been possible with the original. There is, for example, a "Tamatown" where you can put all your Tamagotchi characters. Yes, plural. You make friends with other Tamagotchis, evolve your own, and even have a friendly competition with your friends on who's the best trainer, er, Tamagotchi breeder.
My Tamagotchi Life won't be coming to iOS and Android until sometimes next year, though. Bandai Namco's announcement, however, comes merely a day after Nintendo released Animal Crossing: Pocket Camp for mobile devices. That pretty much hints at the tough life Tamagotchis will have competing for their human owners' love and in-app purchases.
SOURCE: My Tamagotchi Life