Multitouch iMac rumored after LG touchscreen panel discovery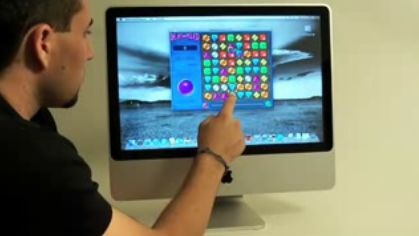 Jot this one down under "tenuous speculation" for now, but Stuff were recently taking a look around an LG factory in Korea and happened to come across multitouch-capable displays.  So far, so dull, but factor in that LG are the display suppliers for the Apple iMac, and you've a question about whether a multitouch iMac is on the cards.
Before the whimsy gets too out of hand, the jury is still out on whether Apple believe touchscreen interfaces on non-mobile devices are a sensible addition.  Steve Jobs dismissed talk of a touchscreen MacBook at the unibody models' launch, and has been a vocal proponent of "just because we could, doesn't mean we should" when it comes to extending the interface method that has been so successful on the iPhone and iPod touch to other products in the company's range.
However, an update to the iMac line is expected in the new year, likely to coincide with MacWorld.  Up until now the assumption has been that it will see the inclusion of new 65W quadcore Intel processors; nonetheless, a touchscreen media-maven iMac would make for an interesting development.
[Image of Troll Touch iMac touchscreen upgrade kit]