Multimedia & retro-gaming car visor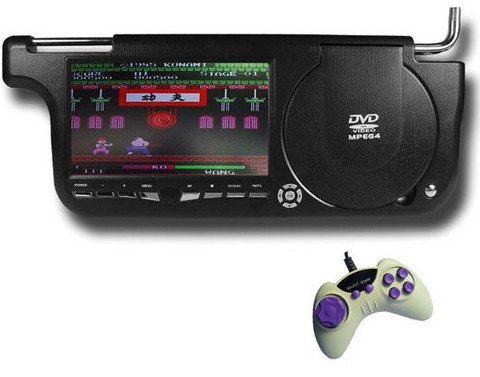 If the most exciting thing about your car's sun visor is the little light-up mirror, prepare to weep with envy. This monstrous replacement packs a 7-inch widescreen LCD, a DVD player and a games emulator complete with software and two controllers. A built-in FM transmitter means you can play audio back through your car stereo wire-free.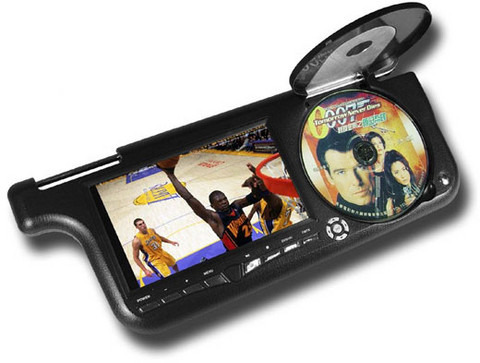 Other features include an SD/MS/MMC card slot and USB 1.1 port, for loading other media, as well as a remote control. It's compatible with multiple disc formats – DVD, SVCD, VCD, DVCD, CD, CDG, CD-R and CD-RW – and MP4, MP3, WMA or JPEG files. All the necessary cabling is provided, including those for hard-wiring audio rather than relying on the FM transmitter.
What it doesn't seem to include is any sort of way to stop video from playing while the vehicle is in motion. Not so much of an issue in left-hand-drive cars, but this could be a serious distraction for a driver in a right-hand-drive car. It's available now for $100.16.
[via technabob]