MSI X-Slim X340 gets another review: poor build & slow CPU still concerns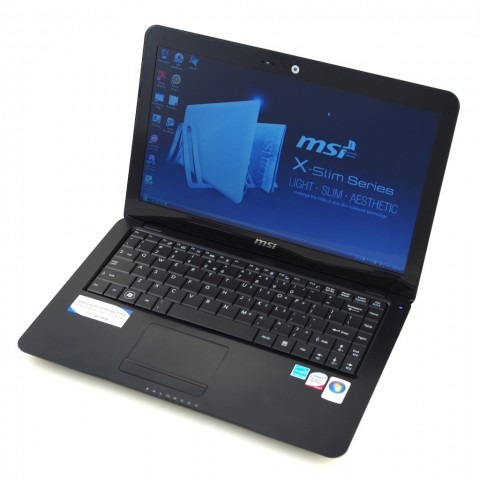 After the MSI X-Slim X340's recent frankly awful review, we've been waiting for a third-opinion and hopefully some indication that the ultraportable's poor showing was a one-off aberration.  Unfortunately, many of the critique points from that review – poor build quality, "cheap and nasty" trackpad and "tacky" keyboard – also crop up in NotebookReview's piece.
Stylistically, the X340 rates highly again, and reviewer Kevin is fairly accommodating of the roughly 3.5hrs battery life given the overall slim profile.  Performance, though, doesn't get the same pass-card, with Kevin suggesting the Core 2 Solo based ultraportable "doesn't feel that much faster than a netbook"; in fact, compared to the Intel Atom N280 CPU the X340 only just scraped ahead in some benchmarks.  Thankfully the Intel X4500 integrated graphics do a decent job with 720p, though there are still reportedly "a few blips in performance".
The end result is a keyboard described both as "comfortable" and in need of "some extra bracing", a shambolic touchpad and performance more in line with a netbook than the notebook the X340 professes to be.  Still, it's far cheaper than a MacBook Air, at $799.99 with 2GB of RAM, a 320GB hard-drive, WiFi b/g/n and Bluetooth, that that's likely to persuade plenty of people to take the risk.