MSI Wind stars in hands-on video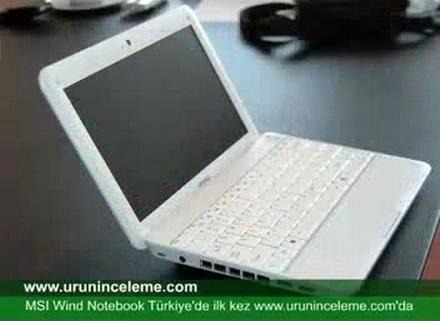 MSI's Wind ultraportable was only announced last month, but already Uruninceleme have had one in for a video fondle. Unfortunately for those not lucky enough to speak Turkish, the conversation between the two presenters is somewhat difficult to decipher; however, the Wind itself speaks in the international language of "cool gadget" and so we can all enjoy the view. While they seem to be playing with the 10-inch version, MSI will also be making a Wind with an 8.9-inch display.
Using Intel's mobile-focused Atom CPU running at 1.6GHz, the Wind has an 80GB standard (i.e. not flash-based) hard-drive, 1GB of RAM and, according to a rough translation, a supplementary 1GB of flash storage. Reasonable grunt, then, but more concerning is Uruninceleme's battery life experience. MSI's press department would have us think that the Wind offers particularly long battery life, but with the three-cell battery pack the video makers had it managed a mere 2.5hrs.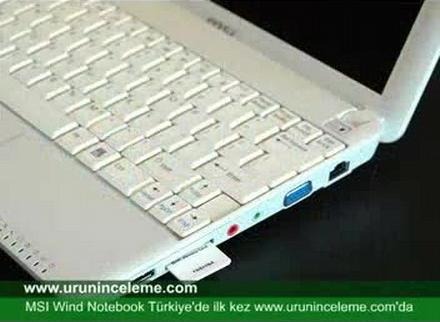 Of course, being so soon since the model's announcement, it could be that this is an unfinished, unpolished pre-production version of the Wind, and later releases will manage power better (and perhaps have a bigger battery, too). Still, the pack seems to hitch the Wind's back up off the table, so it'd be interesting to see how they could fit more cells in and still keep the device compact.
[via the endearingly irascible Mike Cane 2008]