MSI GX600X gaming laptop reviewed: lives up to expectations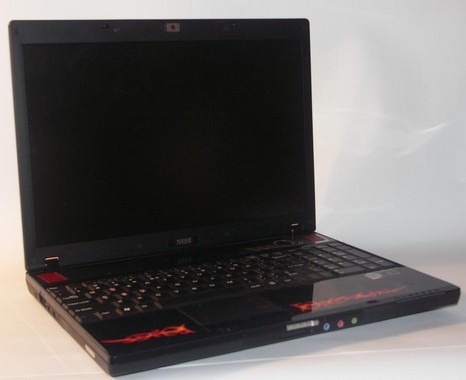 If Gateway's or Alienware's gaming laptops don't meet with your approval, how about MSI's offering?  The GX600X is an evolution of the GX600, packed with an Intel Centrino Duo CPU, 3GB of DDR2 RAM, a 15.4-inch widescreen display driven by NVIDIA's 8600M GT, HDMI and an e-SATA connector.  It also has the curious 'Turbo' button, which claims to boost performance by 20-percent when pushed.  TweakTown have been reviewing the GX600X, and seem to be impressed: they've awarded the notebook 89 out of 100.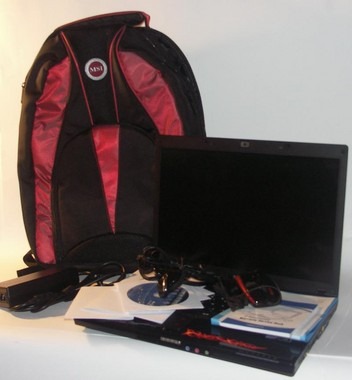 Part of that is thanks to MSI making overclocking the laptop ridiculously easy.  A section dedicated to tweaking the memory, FSB and VGA memory frequency can be found in the BIOS, and really does show results: changing the FSB from 240MHz to 260MHz, the VGA from 240MHz to 450MHz, and with a memory:FSB ratio of 5:3, the PCMark05 score jumped from a very respectable 5821 to 6477.  No glitches were observed, and while running slightly hotter, the GX600X stayed stable.  Incidentally, TweakTown found that hitting the Turbo button when the overclocking setup was left in auto mode (i.e. how it would be out of the box) met MSI's claim of a 20-percent boost.
For their conclusion, check out the full review.  All I'll say is that it was only a couple of very personal niggles that stopped author John Freeman from picking up a GX600X himself.  The laptop is available now.
[via I4U]