Mozilla Firefox 4 Final Version Expected March 22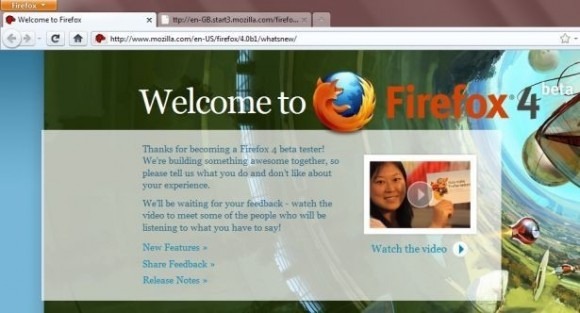 Last time we reported that Mozilla will be speeding up their update cycles to smaller more frequent updates similar to Google's Chrome model with Firefox 4 being their final large update. And now there is a confirmed date of March 22 for the final version to drop.
Firefox 4 has had one of the longest development cycles out of all the Firefox versions, having gone through 12 betas before reaching the release candidate version last week and now readying for the stable release next week.
"Firefox 4 RC1 has received a very warm welcome; it's time to make a decision to ship," said Mozilla's Damon Sicore. "As of now, there are no known issues that would stop us from shipping RC1 as final. At the conclusion of our regular 11:30AM triage session on Wednesday, 16 March, release drivers will decide whether to ship RC1 as Firefox 4."
[via Pocket-lint]