MoviePass accused of changing passwords to block some power users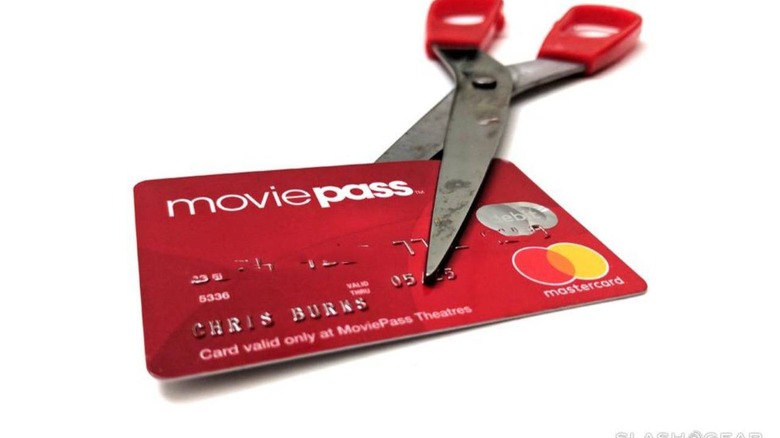 Ill-fated movie ticket subscription company MoviePass is the subject of a new editorial alleging that shady tactics took place behind closed doors. Anonymous former MoviePass employees have claimed that among other things, the company had ordered that a small percentage of power users' account passwords be changed so they couldn't log into the app and order tickets.
MoviePass skyrocketed to attention with the launch of its entirely unsustainable $9.95/month subscription plan, which had at the time allowed customers to see a movie every single day of the month. Though the plan succeeded in making the company viral, it also quickly drained its coffers, eventually resulting in an emergency loan and increasing restrictions.
According to Business Insider, which cites multiple unnamed alleged former MoviePass employees, the company engaged in questionable and controversial business tactics in an effort to stay afloat. One of these alleged tactics, Business Insider claims, was ordering that the passwords of accounts belonging to a small number of power users be changed so they couldn't order tickets.
Customers reportedly impacted by this alleged tactic were told they were experiencing a 'technical issue,' the report claims. In addition, Business Insider claims MoviePass had what is referred to as a 'trip wire,' which was intended to automatically tell users there were no more screenings available at their local theater on any given day. This was allegedly set to activate if the company ever 'went past a certain amount balance' or ran out of money.
Following multiple restrictions imposed on its subscription plan, MoviePass announced last month that it was shutting down its mobile app. The company claims this is a temporary measure intended to 'provide a much better experience,' but there's no word on when the company will resume operations.
The new report claims on behalf of a source that company CEO Mitch Lowe and parent company Helios & Matheson Analytics CEO Ted Farnsworth 'are nowhere to be found' since the shutdown announcement.