Motorola XPRT Review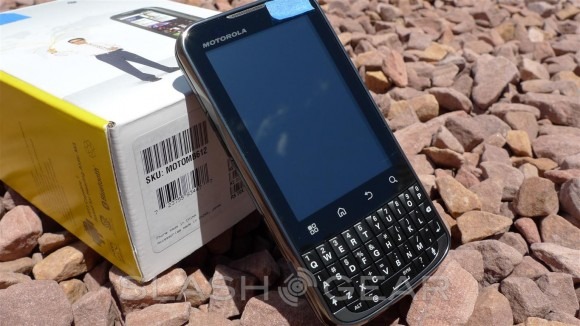 Welcome to the Motorola XPRT review, this is Motorola's second attempt at a business class BlackBerry killer and its almost identical to the first but with a bigger battery. The first being the DROID Pro and here is our full review. They are very similar devices so we'll just run down the specs and performance for you all to enjoy in case that BlackBerry of yours isn't making the cut anymore.
As always we will start this off with the hands-on and unboxing video so you can a feel for the phone, here is the video below.
Motorola XPRT Hands-On & Unbox
[vms 95ccda9c6ca4a8b981f1]
Hardware
To start I wanted to post that photo up for everyone to see as the keyboards are almost identical so for those wanting to make the switch from BlackBerry to Android and its huge growing list of supporters and applications this could be the perfect phone.
Hardware we have a 3.1" multi-touch display but with a 320×480 resolution, as well as the hardware keyboard. Comes with a 1 Ghz processor and a measly 2GB SD card is included for storage as well as 512mb ram. The phone does however have a 5 MP camera with dual LED flash on the backside along with a textured hard plastic cover. One thing I really like is the speaker, as you can see in the photos on bottom it's huge and gets plenty loud.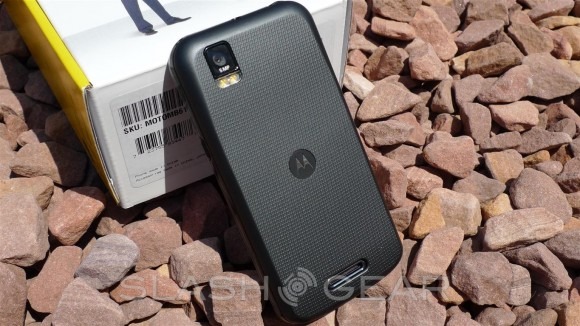 On the sides we have the micro USB charging port as well as the volume up/down rocker and a noise cancellation pinhole.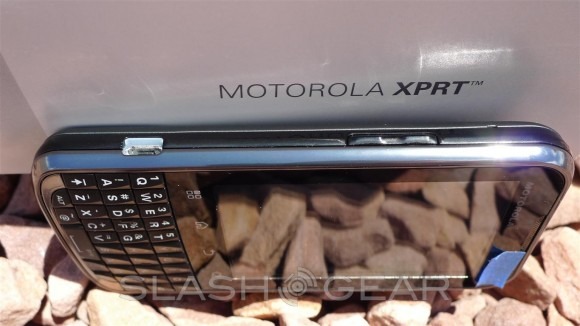 On the far side we have a blank button that is dedicated to instantly opening the calender for business users to have easy access. The top has the power/wake button and the usual 3.5mm headphone jack.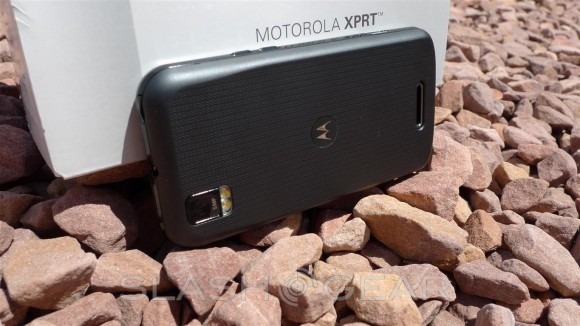 The keyboard feels good although it seems a bit cramped but may be very familiar and easy to use for a Blackberry convert. It has right and left angled buttons to help you feel where your at on the keyboard and once you get used to it typing and writing emails is fast and convenient.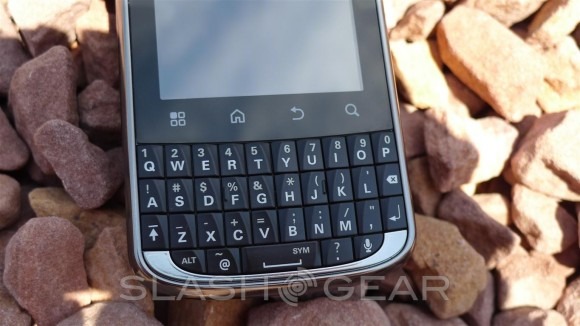 Software & Performance
The single core 1 Ghz processor churns things along plenty fast and has no problems running the calender, browser and that smaller 3.1" screen and will be more powerful than most business driven phones so that wont be an issue. It's running with Android 2.2 FroYo and we don't know much about future updates but the OS runs fast and stable. Motorola has included parts of the Moto Blur UI to make things a bit pretty but overall it's a pretty stock android operating system.
I did run some benchmarks for comparison and it scored fairly decent in Quadrant although the CPU score was lacking the rest made up the different in terms of raw performance.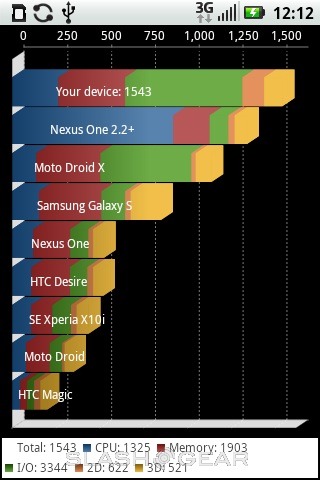 Vellamo tests browser overall performance with rendering, javascript, scrolling and HTML5 and it scored pretty low in this category compared to other phones but given the specs it was expected and will still be plenty fast for any business user for web browsing, but its no dual-core.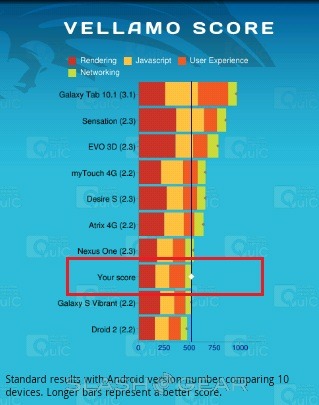 In regards to pre-installed apps there were a few Motorola and carrier specific applications but nothing unusual, there was basically zero pre-installed bloatware to take up space so that is a plus. Business users can install just what they want for what they need. Motorola did however include a business enterprise level calender as a nice added bonus.
Battery & Camera
The battery life from small features phones is stellar and lasts for days, powerful smartphones don't have that luxury quite yet but Motorola gave us a 1820 mAh battery (biggest I've seen in a while) so users will get plenty of usage. This lasts for more than a single day without a charge and most Android phones need charging every night so that should make a few potential buyers happy.
Camera is 5 MP and takes pretty great photos outside with enough light but inside isn't quite up to par but for 5 MP its quality is decent and will be great for those quick business or Facebook photos.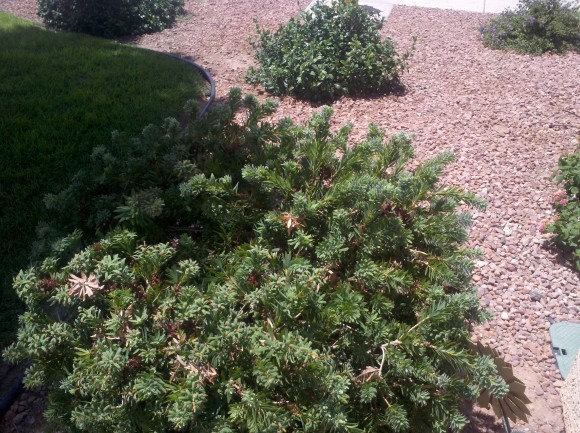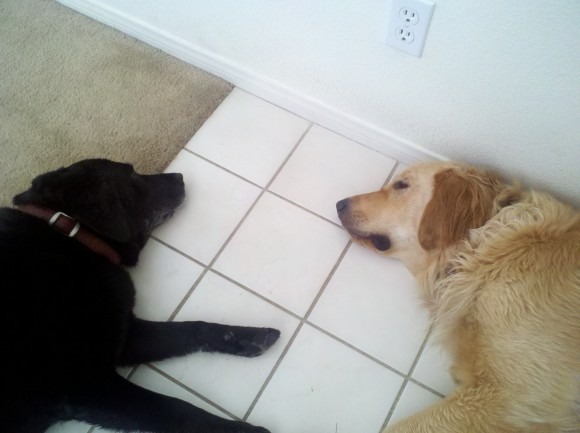 Wrap-Up
This here is what we'd call the business Android phone. While it may not be a top end phone it's where top tier devices were 6-8 months ago and will make any user happy. If you want a physical keyboard without having a large slider phone this is your device. If you are in it for browsing the web or gaming I'd highly suggest you look elsewhere but for the business minded this is perfect.
Taking the keyboard Blackberry users love and mixing it with the amazing Android platform presents a great overall package for that user base. If you type often, send emails on the go daily and need a business class smartphone this is the right choice. This is where this phones reign ends though, that is its sole purpose but it does it well. It is available now so feel free to head out and buy one.
Full size pictured are below for your viewing pleasure, thanks for reading!